In essence, marketing analytics solutions track and evaluate the effectiveness of your marketing initiatives across various channels, campaigns, landing sites, and more. They make it possible for you to find trends in data, enabling you to allocate your time and resources more wisely for marketing.
All of the channels in your marketing mix can provide data, and marketing analytics solutions can collect that data and report on it all at once. They make it simple for marketers to track the performance of campaigns, generate reports without the use of data scientists, and do competitive analysis. The following information about your marketing efforts will be captured and tracked by marketing analytics tools:
Info on website visitors
Data about customer touchpoints and events
Paid campaign performance information
Data on consumer purchases
Data on email marketing
Characteristics of Marketing Analytics Software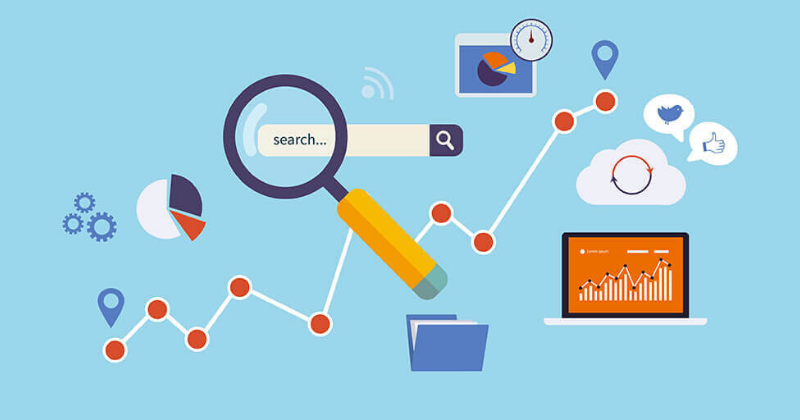 You need to be aware of what is being sold and how much it costs before choosing an analytics tool.
You must choose between an integrated and a standalone solution.
Using a marketing analytics product with both online and offline monitoring capabilities makes sense if you create your leads through form fills, phone calls, or live chat.
Make sure to select a marketing analytics platform that supports numerous users if your marketing and sales teams include a large number of individuals.
Top 6 Marketing Analytics Software
Mixpanel
Another excellent analytics tool that aids in user understanding is Mixpanel. It offers thorough reports on user behavior and product usage that you can utilize to create better products.
Availability: Free or paid plans begin at $89 per month
Features: Team dashboards and notifications, real-time reporting, interactive reports, standard and customized event tracking
Kissmetrics
Using the effective behavioral analytics tool KissMetrics, you may gain valuable information about how visitors behave on your website. It generates individual IDs for each website visitor and keeps track of activities like clicks, pages browsed, and conversions.
Price: To learn about prices, get in touch with Kissmetrics.
Features: Management of data, campaigns, customer profiles, events, reporting, accounts, and more.
Woopra
You may follow website visitors as they use chat support services or open marketing emails, thanks to Woopra. It tracks visitors as they move about your website and enables you to keep track of the times and locations at which they complete particular actions.
Price: Free or starting at $999 per month for premium programs.
Features: Behavior segmentation, cohort reports, trend reports, journey reports, and trend reports
Salesforce
In order to give businesses a holistic perspective of their customers anywhere they contact your brand, Salesforce develops and supports customer relationship management (CRM) software. CRM helps to break down the technology barriers between departments. When Salesforce technology is used, staff members from marketing, sales, commerce, customer service, and information technology (IT) may collaborate globally on a single customer view from any device.
Price: Per-user analytics pricing begins at $75 monthly.
Features: Salesforce, which is well known for its CRM, also has a tool for analytics called Einstein Analytics.
Hubspot
You won't ever need to manually update reports or worry about how your team is doing in relation to quota with the simple-to-use HubSpot CRM. Enterprise software for marketing, sales, customer support, content management, and operations is also available on HubSpot's CRM platform. Their marketing analytics features give marketers the ability to connect every customer encounter with the brand and link it to income. So, for instance, you can observe how each marketing tool directs customers through the conversion process and the value it finally adds to conversions.
Price: Marketing, Sales, and Service Hub options begin at $50 per month; HubSpot CRM is free.
Features: When a prospect reads an email or visits your website, your sales staff can use free CRM solutions to let them know. When the moment is appropriate, they can utilize that information to follow up by live chat, email, or phone.
Bitly
With Bitly, you can customize, distribute, and track your content links while collecting data with each click, whether you're sharing one link or millions. In order to help you better analyze all of your marketing initiatives. A potent analytics tool from Bitly has just been released, allowing SaaS marketers to track more than 20 precise data points in real-time, including organic link shares and clicks by channel and demographic.
Price: Free, Basic, or Custom; monthly payments begin at $29
Features: Make your own domains and swap out "bit.ly" for your company name.
You can Make link back-halves unique so that people understand where you are sending them.
Conclusion
Every marketer's best buddy is data. Without data, a marketer cannot identify what is effective for his campaigns, identify potential issues, or decide where to concentrate his efforts. The distinction between success and failure can be made by understanding the metrics to track since not all data are created equal. There are dozens, if not hundreds, of marketing analytics tools available to marketers.
Digital marketers need a mechanism to oversee and evaluate the success of their advertising campaigns. They are able to accomplish this precisely thanks to marketing analytics technologies. Tools for marketing analytics assist marketers in enhancing their efforts and demonstrating their value. They want to increase the effectiveness of marketing efforts while also demonstrating financial benefit.
Read More
False Advertising Statistics Debunked in 2022