Performance management is the entire process of defining a job as needed until an employee leaves that employment. The creation of precise job descriptions, the hiring of qualified staff, the selection of employees, the training of new hires, compensation, and many other criteria are all part of performance management.
In the past, all of the companies had a rating system, and they used to rate their employees on a scale of one to five.
However, many large organizations later abolished this structure and placed a greater emphasis on having conversations between management and employees.
Overview of Performance Management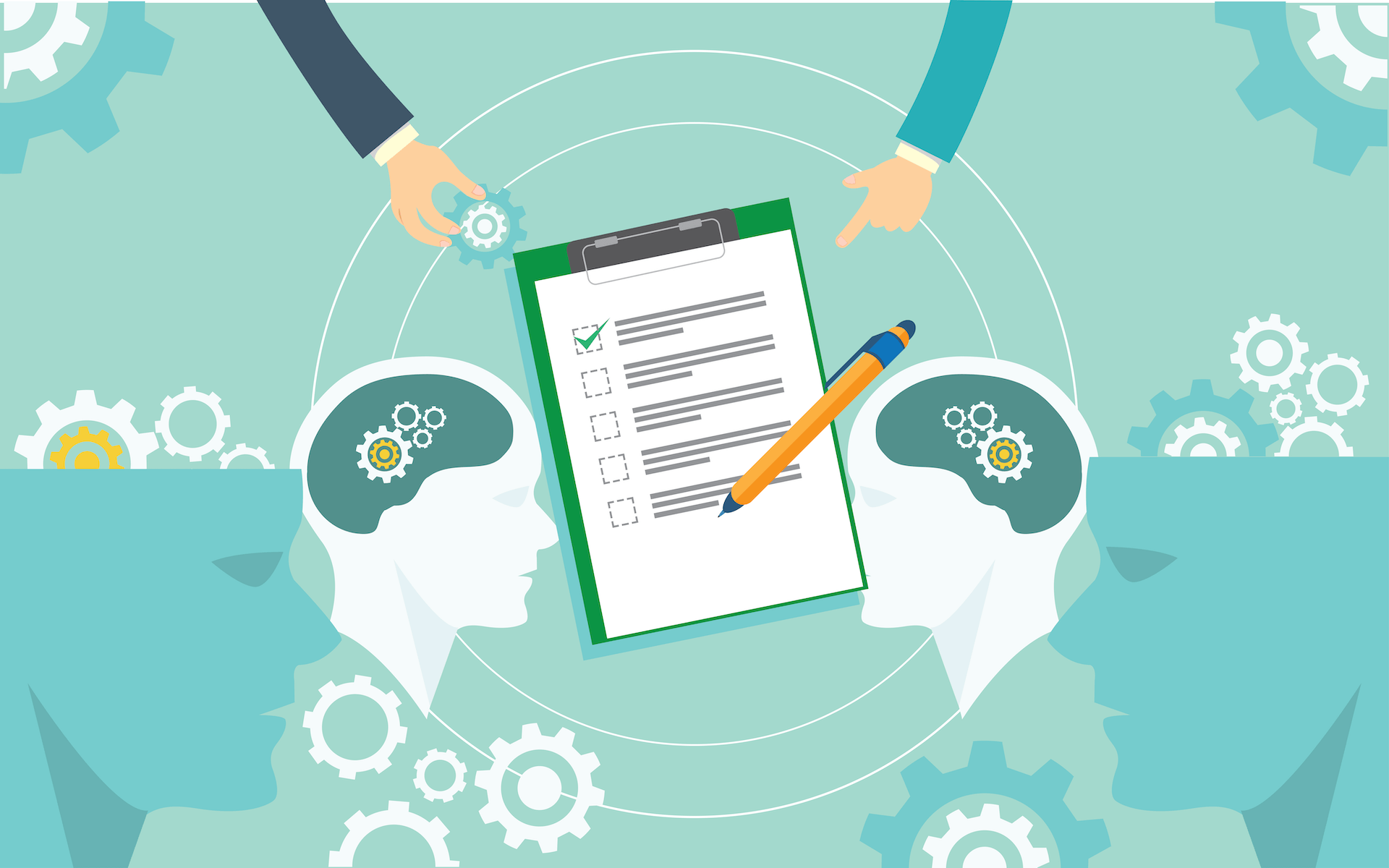 Harvard Business Review research indicates that 51 sizable companies used a no-ratings system in 2015. As a result, the same study noted that, in 2015, 70% of businesses revised their performance management strategy, according to research firm Bersin by Deloitte. The performance management process replaces performance reviews, personnel evaluations, and other conventional processes. However, performance management software will provide you with transparency, acknowledgment, and feedback in addition to the feedback, and this will help to increase employee engagement.
People using the software can concentrate on business objectives, assess employee performance, and track the outcomes of the company. It regularly monitors all operations relevant to business objectives. It is intended for workers, managers, and executives.
The software will inform the staff of their performance and contribution to the expansion of the business. The HR management suite or compensation management software can be combined with performance review software, or it can be used as a standalone system. Given Below is the list of Top 7 Performance Management Software 
Top 7 Business Performance Management Software 
Trackstar 
Reviews indicate that Trakstar will set you back $4370 annually.
The performance appraisal software from Trakstar makes it easier for your company to handle performance reviews, boost employee engagement, organize goal-setting, and foster a culture of real-time feedback.
Another choice is 360/multi-rater feedback. Your software implementation is tailored to your needs after purchase. The functionality set and aesthetically pleasing user interface of Trakstar are affordable.
Features: 
You can find top achievers with the aid of flexible reports that it may offer.
It offers note-taking features and automatic email notifications.
Goal-setting and goal-tracking functions are included.
You will receive 360-degree feedback in real-time.
You can use it to support frequent check-ins and self-evaluations.
ReviewSnap
Three pricing tiers are available for the solution: Express ($3496/year), Standard ($3933/year), and Pro ($4807/year). These prices are all based on 1–25 employees. You can check the pricing based on the size of your team.
The well-regarded performance management software from Reviewsnap provides the most adaptable, powerful, convenient, and economical online option available right now. For a low annual membership cost, it combines reporting, note-taking, and 360-degree feedback with performance appraisals.
Reviewsnap is the perfect framework for raising staff morale, productivity, and communication, as well as for creating a high-performance culture.
Features:
E-signatures, automated reminders, email notifications, and secure archiving are all elements of Reviewsnap.
It offers tools for managing and tracking goals, such as SMART goals, tracking employee performance, setting targets, and keeping tabs on accomplishments.
Its appraisal forms are automated and programmable.
Unlimited review cycles are possible.
Synergita
Basic: $5 per user per month
Organizations that thrive to achieve high performance-driven growth will benefit from Synergita's agile solutions for employee performance management, employee engagement, and OKR.
350,000 users from 100+ businesses trust Synergita for their employee performance management, engagement, and OKR needs. These businesses are in the manufacturing, pharmaceutical, financial services/fintech, retail, and non-profit sectors.
Features:
AI-powered sentiment analysis to preserve and foster a culture of positive feedback throughout the company.
Organizations can immediately roll out OKR to particular functional teams or to the entire organization with the help of a lightweight, result-focused OKR solution.
Deep functionality, including matrix goal management, ongoing check-ins, 360-degree feedback, one-on-one meetings, and smart promotion management, enables full automation of the performance digital transition.
A culture score is used to gauge how well the company's culture is being followed by all personnel.
Dashboards and reports that you can customize to acquire enlightening people and performance analytics
PerformYard 
Starts at $5 to $10 a month for each employee.
The performance management software from PerformYard offers configurable HR functions and an easy user interface. Employees will benefit from a streamlined experience to concentrate on providing high-quality feedback and having productive performance talks, while HR professionals will receive the tools they need to develop any performance management strategy.
You can adapt PerformYard's software to your organization's specific strategy by using 360-degree reviews, project-based evaluations, rating scales, continuous feedback, and/or cascading goals.
PerformYard offers a straightforward employee experience that encourages feedback and good discussions. Every customer that works with PerformYard receives a personal customer success manager to help them with everything from employee onboarding to ongoing support.
Features: 
Fully configurable performance plan tailored to the requirements of each firm, with features such as project-based reviews, 360-degree feedback, and continuous feedback
No of the size of the customer, each has a dedicated customer success manager.
strong goal-setting, including cascading objectives, measuring individual development, and performance insights
ADP, BambooHR, Gusto, Rippling, UKG, Paycom, Workday, and Paylocity are just a few of the main HRIS/Payroll systems that can be integrated.
Namely
The company does not disclose pricing information. However, based on internet testimonials, the cost is between $12 and $30 per employee per month.
A platform for HR, payroll, and benefits is called Namely. It offers mid-sized organizations from every industry a cloud-based solution. It maintains a central repository for employee data. For iOS and Android mobile devices, it offers a mobile app.
Features: 
It offers functions like Custom Profiles, Mobile App, Analytics, Org Charts, Calendar, Workflows, central document storage & management, and customizing time-off plans as an HR platform.
You can define roles and duties there.
It offers document and billing reports storage.
Benefit deductions from payroll can be synchronized automatically.
You can distribute company-wide announcements with it.
BambooHR
The business offers the Essentials and Advantage pricing tiers. To receive a pricing quote for these plans, get in touch with the business. Online evaluations indicate that BambooHR costs $99 each month and goes up from there.
BambooHR offers small and medium-sized businesses HR solutions.
Through performance reports, its employee evaluation software enables managers to compare staff engagement and performance. BambooHR offers electronic signature software and an applicant tracking system.
Features:
It gives you the opportunity to work together with management to set and track goals.
Performance reports are given to the corporation, allowing departments to compare organizational performance.
It offers an employee database that keeps all the data in one place, from healthcare to residential addresses.
Simple yet insightful queries for peer performance insights.
automated recollections
ClearCompany 
Price information has not been disclosed by the company. According to information on the internet, the system costs as little as $70.
Software for managing and finding talent is called ClearCompany. It aids in the hiring procedure, onboarding, performance management, and goal alignment for the team. Small-scale enterprises can use its services.
Features:
Endless peer reviews
Reviews based on time are available.
Automated recollections for thorough review monitoring.
It is totally adaptable. You can design your own scales, questions, and sections.
It can link employment information to performance statistics.
Numerous capabilities, including mass emails, mobile career sites, and social sharing tools, are offered by the applicant tracking system.
Conclusion
In order to focus on the task you do best, the objective is to work smarter, not harder. For small firms who wish to present their best work, these are the top 7 tools that can help you.
Also Read