PaaS or Platform as a service refers to a cloud computing model which provides users with a complete cloud platform, including hardware, software, and infrastructure, for the development, running, and management of applications without the cost, inflexibility, and complexity that accompany building and maintaining the platform on-premises.
PaaS providers host everything, from servers and networks to operating system software, storage, and development tools, all at their data center. Usually, customers pay a fixed fee to use a specified amount of resources for a specified number of users, or they can use a "pay-as-you-go" pricing to only pay for the resources used. Both options allow PaaS customers to build, test, deploy and run update and scale applications quickly and inexpensively- something that would be very expensive if they created and managed their on-premise platform.
All the leading cloud service providers, including Amazon Web Services, IBM Cloud, Microsoft Azure, and Google Cloud, provide their own PaaS offerings. Popular PaaS solutions are open-source projects like Apache Stratos, Cloud Foundry, etc., or software vendors like the Red Hat OpenShift and Salesforce Heroku.
Benefits of PaaS
Some expected benefits of PaaS when compared to an on-premise platform –
Faster time to market – When you're using PaaS, there is no need to buy and install the software and hardware that you utilize to build and maintain your application development platform-no need to keep development teams waiting while you do this. You must tap into the cloud service provider's PaaS to begin provisioning resources and developing them immediately.
Affordable access to a range of resources
PaaS platforms offer access to various choices up and down the application stack, including operating systems, middleware, database, and development tools – that most companies can practically or affordably maintain independently.
Experiment more with less risk
PaaS allows you to try or test out new operating systems, languages, and other tools without making substantial investments in them or the infrastructure needed to run them.
Easy and cost-effective scalability
When you opt for an on-premise platform, scaling is expensive, wasteful, and inadequate. To avoid traffic spikes, you must buy additional computing, storage, and network capacity. Much of that capacity is idle during low-traffic periods and can't be increased in time to accommodate unanticipated traffic surges. With PaaS, you can purchase additional power and begin using it immediately or whenever you need it.
More flexibility for development teams
A shared software development environment is provided by PaaS, which allows development and operations teams access to all the tools required from any location with an active internet connection.
Lower overall costs – PaaS helps reduce costs by assisting an organization in staying away from capital expenses related to building and scaling an application platform. PaaS may also reduce or eliminate software licensing fees. PaaS could reduce your total application costs by handling patches, administrative tasks, and updates.
Why is PaaS important to every company?
Software giants like Google, Facebook, and Twitter have much of their workings derived from open-source software and have created elaborate development platforms allowing them to constantly introduce innovation. PaaS is the go-to for these modern software development shops, as it powers their achievements in agile development. Business leaders know that they need to improve their ability to deliver software because software is increasingly embedded within their business, products, and services, enabling competition.
To provide software better to customers, they need to navigate software development like the internet giants. Firms must use PaaS to make development teams more productive – so developers don't have to bother about public, private or hybrid infrastructure, and they don't need to spend as much time deploying, running, and scaling apps and services. With the correct PaaS, developers could spend more time learning about customers' needs and developing solutions for advanced business goals. Here are ten essential statistics supporting the prioritization of PaaS teams and projects.
According to lines of business, the cloud is more strategic than IT.
A report titled "Under Cloud Cover – How Leaders are Accelerating Competitive Differentiation" was created by IBM's Center for Applied Insights in collaboration with Oxford Economics. This report surveyed 802 cloud decision-makers and users. The report says that business leaders focus more on the cloud's business value, from finance to sales and marketing to product development.
For the next three years, the strategic importance of the cloud is expected to jump from 24% to 72%, surpassing its IT counterparts at 58%. More and more business leaders recognize the cloud and its implications on how the firm makes money, differentiates and competes.
Business Lines are buying Cloud-related technology outside of centralized IT budgets.
Every business line has a portfolio of people, products, features, services, and processes that aid in the ability to generate revenue, boost profit, and compete. A survey of 289 responders in the 2014 IT Budget Outlook by InformationWeek showed that business lines are making decisions to splash money on technology outside IT to advance their portfolios. 2014 showed that 37% of responders saw an increase in spending outside central IT, from 22% in 2013 to 21% in 2014. For centralizing IT budgets, the trend is the opposite, dropping from 38% in 2013 to 21% in 2014. The report also shared the essential technology purchases from a centralized IT budget purview.
Cloud spending and SaaS accounted for 38%
Outsourced web or mobile development accounted for 29%.
Application development staff in a business unit accounted for 21%.
According to 19%, it was cloud spending, IaaS, or PaaS.
CIOs focus more on finding business value, shortcuts to conquering data and improving SLAs.
For CIOs that begin their journey to the cloud, it is apparent that they aren't doing it for just their IT budgets and processes. They are trying to add real value to the business. According to InfoWorld's 13th Annual State of the CIO released on January 17th, 2014, 722 CIOs were surveyed and their top goals assessed. This could be powered by PaaS and provide shortcuts to business value.
Boost the use of data and analytics, say 72% of respondents.
Support business and marketing goals say 66% of responses
Improve IT project delivery, according to 56% of respondents.
Develop skills for emerging tech and innovation, says 52% of respondents.
Reorganize/retrain for better focus on business outcomes and innovation, according to 50% of responses.
External IT Budgets are Increasing in Cloud and Analytics
Given the goals of the CEO, external budgets are being increased and more focused. IDG reports on a Morgan Stanley survey of 150 CIOs from large companies on January 14, 2014. US CIOs estimate their external budgets will increase by 48.8%, and European CIOs expect 3.7%. According to the article, projects that will see the most significant increase in spending will involve cloud computing and data analysis.
Business needs are the biggest driver of cloud adoption, with hybrid/private clouds growing the most.
As early as February 2014, around 825 IT professionals were surveyed.
According to 45%, business needs are the top reason for public clouds. Two years ago, the top reason was cost savings at 73%, which was just 29% this year.
Security, control, and the amount already invested in IT are the primary causes for delayed adoption.
38%, instead of last year's 29% of respondents, use the hybrid cloud.
Private cloud use went from 31% to 21% since last year.
Public cloud usage remained at 50% year after year.
Business agility is the biggest driver of adoption, and for Hybrid PaaS to grow the fastest.
According to a GigaOm Research and North Bridge report, 855 respondents were contacted from various states. Here are some essential insights –
Greater business agility (54%), scalability (54.3%, and cost (48%), are the three main drivers of cloud adoption today.
From 2012 to 2016, the public cloud declined from 39% to 32%, and the private cloud went from 34% to 25%, while hybrid costs could rise from 27% to 43%, becoming the most common model.
33% have adopted PaaS, which is expected to grow the fastest over the next half a decade, with 72% of respondents saying they were expected to use PaaS in their organizations.
45% are using infrastructure as a service or IaaS today, clocking a growth of 29% from last year.
63% of those surveyed reported that SaaS or software is used in their companies, growing over 15% in 2012.
Time to value is a top driver, and private clouds are large, growing, and running critical workloads.
According to a survey by IT infrastructure metering comedy called 6fusion, more than 200 IT decision-makers have many insights into how companies use PaaS.
Cost benefits, flexibility, scalability, and faster time-to-value are the top benefits.
39% used the private cloud, 31% used the public cloud, and 28% used a hybrid.
According to 28% of respondents, private cloud spending is to be increased by more than 20%, and 29% plan to increase public cloud spending by over 20%. No respondents plan to decrease.
20% of responders deploy mission-critical workloads in the public cloud, while 44% deploy mission-critical workloads in the private cloud.
Internal private cloud is the most significant investment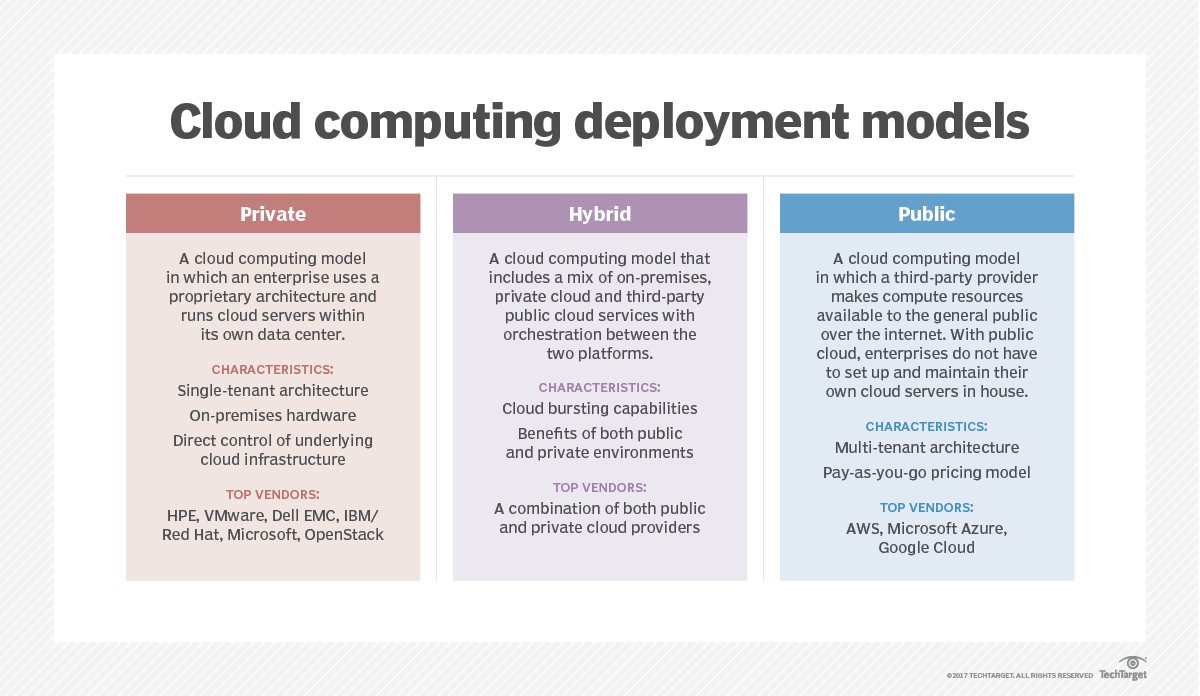 According to TheInfoPro, a service of 451 Research, a cloud computing study in September 2013 with many interesting insights based on interviews with a hundred IT professionals.
The top 4 cloud computing-related projects enterprises are working on right now are Internal Private Cloud (35%), Infrastructure as a service (31%), and software as a service (30%), with Cloud provider assessment/planning seeing the most significant increase thanks to more enterprises looking for better support for its strategic plans with more agile, efficient IT organizations.
The median enterprise cloud computing budget, including Capex and Opex, is around $675000, and the mean enterprise cloud computing budget is $8,234,438. The study found that the most significant enterprise cloud computing budget is $125 million.
Private Cloud expects a 29% increase in workloads.
On 12th November 2013, Technology Business Research announced the Private Cloud Customer Report and its related podcast. Based on a survey of 650 cloud users, the report found that private cloud adoption was driven by the customer's requirements to fill gaps in public cloud solutions. However, its versatility is shifting the perception of and the demand for private cloud by offering flexible solutions that address the needs of maturing customers. This shift will increase the workload by 29% year on year of personal cloud solutions from an average of 4 in 2013 to 10 in 2014.
Private Cloud growing to 50%, leading to the hybrid model
According to a TechTarget article released last November, Hybrid is the cloud architecture that will dominate. Over 50% of enterprises have prioritized private cloud from 2013 to 2014, and there will be very few private clouds without the public (hybrid) components.
Conclusion
Thus here are some key statistics that you need to know. Whether your organization is small or large, it doesn't matter. Implementing cloud computing will make it smoother.
Read More
SaaS Reporting Guide: Cohort Analysis, Sales Metrics, CAC & More