An event management software will enable the organizers and users to view and control every aspect of the event's registration, engaging, marketing with integrations, physical preparation and planning, analytics and reporting, and many more. On the campuses of universities and colleges, events are constantly happening, whether focussed on students or faculty, as well as through in-house or external third-party vendors.
In such events, it is essential to utilize an event management system with full control and planning capability to ensure that events occur within the scheduled timeframe, with ample space, while keeping at heart the safety of everyone attending. An integrated event system allows campus event planners to plan large-scale events, communicate with service providers, and keep a single database to ensure that events are repeatable and measurable.
A system for managing events provides an interface to police on campus and other security elements to protect attendees and manage crowds. A system for managing events will also assist in formalizing hygiene procedures, providing that people are separated from one another and much more. Let's get going.
What are Event Management Platforms?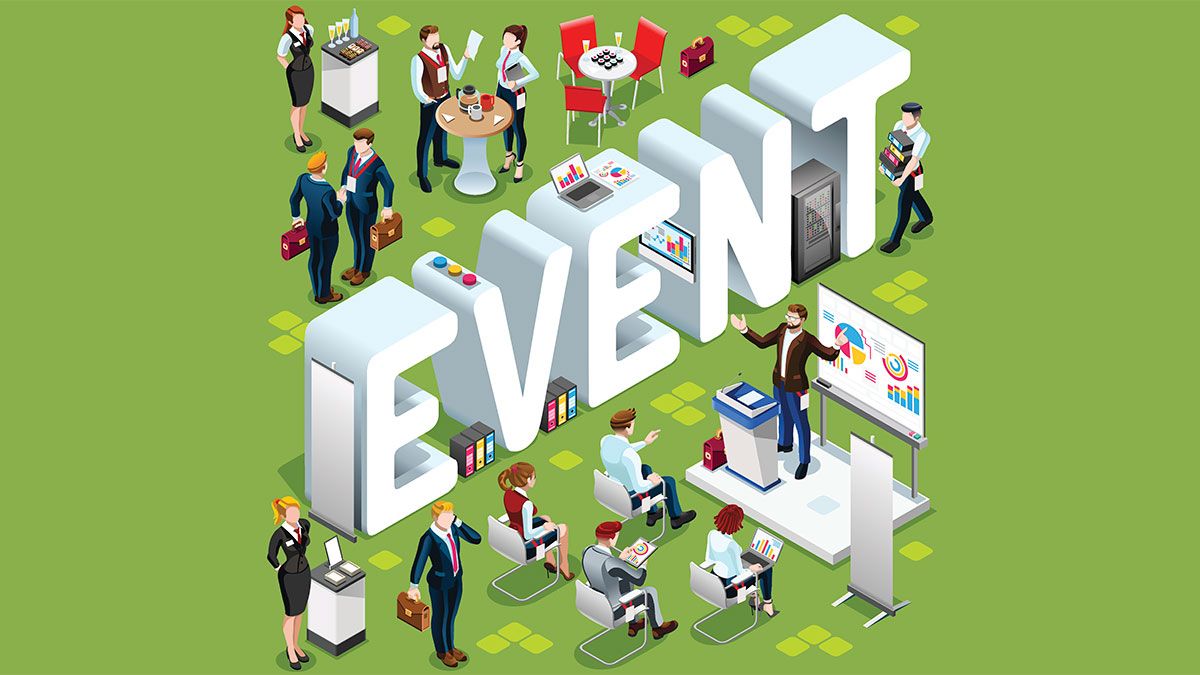 Event management systems incorporate a range of features to simplify the planning of events with features that cover many aspects of event management inside a single package. The platforms can organize large-scale events, including festivals, conferences, exhibitions, trade shows, and meetings for professional associations. Event planners utilize these tools to manage and plan the event from start to finish by using software that allows allowing for exhibitor and attendee registration, processing payments and agenda creation, events marketing, attendee participation, and much more.
Event management software typically offers a combination of event registration and ticketing software as well as event management software along with event management software.
A few solutions can also include mobile apps for events, lead retrieval software, audience response software, and conference intelligence programs.
What is Software as a Service (SaaS)?
Software-as-a-Service (SaaS) is an internet-based or cloud-based method of delivering software to users. Instead of buying and installing the software, SaaS users subscribe to the. Customers can use and access a SaaS service from any connection to the internet device. It is stored on cloud servers which might be further away from the user's location.
Why Use Event Management Software?
What are the advantages of software for managing events? They can simplify or automate back-office operations involved in running an event. They can improve speed, accuracy, and cost savings during the pre-event and post-event. The main advantages of software for managing events:
1. More Focused Event Marketing
Essential to the achievement of your event is long-term advertising. For months (or even decades) before the event, the method, contingent on its sophistication, could aid in collecting posts on social media, internet communities, media lists, mailing lists, blogs, blog posts, etc.
Thus, it is time to begin getting involved with prospective participants. Certain solutions offer communication channels for getting feedback from potential participants or inquiries or creating an email list to send out targeted and staggered email advertising stages that lead to the day of the event.
Dashboards can provide an overview of your event marketing KPIs, including social media engagement levels (mentions and shares, likes and comments), the number of people who attended or led, and media picks.
If you have aggregated information on your event's marketing, it is possible to see how far away or close to your goal is at the start of your event.
2. Efficient Data Management
Using a single database, the event management software tools can collect online registration information to sort them by mail marketing campaigns and analyze event-related analytics in real-time and post-event for insight.
A central database can also ensure multiple users can access the most up-to-date information, eliminating misinformation. The various parties are immediately informed about database changes, such as the number of participants, venue, or program.
Reports and documents are also maintained and consistent across the company. Additionally, the time required to make reports, documents, or lists of reports for various teams can be greatly cut down as all teams can refer to one report or document.
3. Consolidate Different Teams
Event management software is an integrated platform for coordinating all the activities and tasks of your event staff and diverse teams. This includes logistical and marketing sales, accounting, and travel management. This makes identifying the various yet connected objects within the organization simple. Changing an item could trigger notifications on the same items so that all employees have the most current details.
Changes in the venue and attendance increase changes in the menu. These are all situations that require swift coordination between teams. This platform helps keep communication clear and transparent from the management to the field employee horizontally.
The managers have a clear view of each event's operations, and the ground crews function efficiently and on time, eliminating inconsistencies or conflicting outputs.
4. Lower Overheads
Through the top-down and across-down views of your events' operations, it's easy to monitor expenses and stick to the budget cap, resulting in lower costs and better returns. In the same way, event management software can automate specific event-related processes. Consequently, it cuts the time you spend on the tasks. It can result in less personnel time. Furthermore, small teams can handle multiple jobs by using a great event management system.
Instruments like a code-free event builder web Self-service online registration, autoresponders, and data management are among the most demanding back-office tasks when organizing events. They also free the event organizer from contacting more vendors.
Additional benefits to your budget include helping you locate the right venue that provides cost-per-dollar through a thorough search of online resources and aggregating spending to get more value from vendors.
5. Smooth Workflows in the Entire Event Lifecycle
Certain event management software applications aid you with planning, advertising, on-site operations, and post-event analysis. These tools include event management, event advertising, reports on post-analytics, and a survey method. Some of these tools lift away the responsibility of developing your database. Registration online, for instance, permits users to input their details, not the database administrator. Databases can be organized by gender and also for specific email marketing.
In addition, you can perform an analysis or an online survey and gain insight based on presence, attendance, and no-shows. Also, you can analyze the post-event data that will help you improve your future events. The process of finding suppliers can be made quicker and more effective. Event management software allows you to request quotations from various suppliers quickly. Receiving quotations within several hours, if not even minutes, is possible. In addition, the tools available on-site allow the user to navigate through groups at a synchronized pace.
The registration database created by online registration allows you to sort non-paid and paid participants as well as print badges in one go. Paying via mobile or on an internet-connected laptop makes processing site of transactions easy.
What are the Types of Event Management Software?
What are the different types of software for managing events? There needs to be a clear distinction between the various kinds of software for managing events. However, we can classify the software according to its features. These functions come in separate packages and may be categorized as distinct types. The knowledge of the different kinds helps to answer what exactly software is for managing events work.
End-to-end solutions – They are considered true events management software that covers all aspects of putting on an event. These solutions offer tools that simplify or automate back office and field operations from the before-event through the event and after-event processes. The solutions also come with events marketing tools to assist you in promoting your idea and analytics, as well as survey tools that provide insight into important metrics such as participation, feedback, expense, and revenue.

Free & Open source – Many event management applications are open source to allow you to add specific processes that meet the specific requirements of your business. They're cost-free but restricted to certain functions, such as a forms builder and scheduler. The majority of these apps are made to be scalable into paid plans when your requirements grow more complex.

Event scheduler – These applications show live availability in real-time and allow clients to self-book. You can change the date, pay via the Internet and instantly contact the customer for any special requests through the app. As an event-related instrument, they can reduce scheduling conflicts, save the user from having to process each reservation, and prevent inconsistencies manually.
Conclusion
If you transfer your solution for event management into the cloud platform, you gain many advantages. The cloud provider will ensure your business's security and compliance so that you can focus on your IT demands and requirements.
Ultimately, the fact that events management firms must be flexible allows SaaS an ideal match and is a great concept. Although the benefits of saving cash and improving user experience depend on the provider, every cloud-based SaaS must adapt and allow you to respond to the needs and possibilities in the event of opportunities.
Read More
• 5 Best Strategies to Grow ARR of Your SaaS Business