Mobile elearning has indeed developed in the last few years. The technology has become more sophisticated because of the algorithms built into every platform. Mobile phones are all over the place, which makes mobile learning (or mobile learning, also known as mLearning or mobile learning) even more accessible to employees.
There are many years of mobile-based eLearning to review. More and more mobile learning apps are being put on the market, and some are priced reasonably or accessible (but keep in mind that you pay for what you spend).
The complete guide on mobile learning can assist you in deciding which is the best system, if any, is best for your business. Let's get going.
What is Mobile eLearning (mLearning)?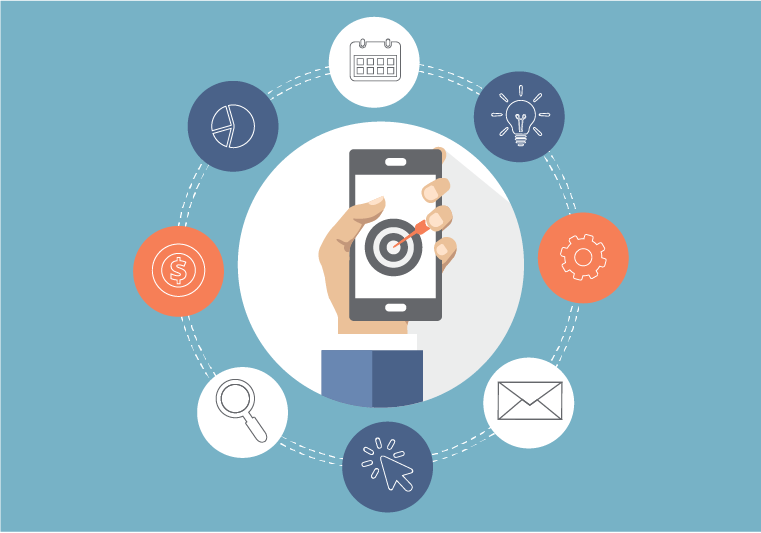 Mobile learning, also known as m-Learning, is any place and at any time learning powered by mobile devices, which students use to access the material. Mobile learning devices are the same tools in our backpacks and pockets, such as tablets and smartphones.
Through m-Learning, students can take notes on lessons they have been assigned, watch videos of lectures, and even complete tests using their mobile devices. Let's have a look.
Why should your Organization use Mobile Learning?
Most employees cite a lack of advancement and growth opportunities as the primary reason they leave their jobs, highlighting that education is more crucial than the amount of financial compensation. A well-designed education and training program is required, with mobile education now essential to the training process as mobile devices become a critical element of our daily routines. In 2021, data revealed that 80 percent of the population has and utilizes a smartphone. Some estimates suggest that in 2025 72 percent of people who use the internet will only use their phones to connect to the internet. The number will increase by 1.9 percent by 2021, and the pandemic worldwide resulted in a spike in activity, nearly doubling the amount of mobile data consumed between 7.2GB in 2021 to 11.6 GB.
As per Domo.com, 5.7 million google searches are made every hour of the day. Twelve million texts are sent via iMessage, and 6 million customers buy online. The magnitude of mobile usage is almost unimaginable, increasing every year. There has been a lot of discussion about the digitalization of learning and how companies need to adapt to the latest technology to stay relevant. As we become more connected in both professional and personal fields, the ability to learn in the mobile world is now the norm. This is particularly true when young generations (Gen Z) are entering the workforce, and digital natives want to have access to training online at any time and anywhere. Content is becoming increasingly designed to be mobile-first instead of mobile-friendly. It was customary for a range to be crafted for desktops and then adapted for mobile phones at the conclusion without much effort to optimize your mobile user experience.
The pace of change has slowed in recent years as users are looking for higher-quality mobile experiences and will not want to be sucked into outdated, unwieldy, or confusing user interfaces. With the increasing use of mobile devices, businesses must be aware of open opportunities. A unified training environment backed by mobile learning can benefit employees and companies.
Advantages of Mobile Learning
Accessibility – Students can get access to relevant materials precisely when they require them. It's as simple as pulling the phone out of your pocket.
Usability – M-learning is helpful and focused on tasks. It's ideal for step-by-step tutorials, concise guides, and small-sized exercises – everything to help applies new knowledge.
Affordable Size -Bite-sized classes with exercises that are task-based and can easily be integrated into your daily routine.
Social Touch – Learners can connect with their classmates or instructors to get help quickly. They can post comments, join discussion forums, and remain connected to a group of people.
Engagement – The learners love having resources for learning available at their fingertips. Training becomes more engaging, and it feels more natural.
Access to Training Materials Anytime and Anywhere – Mobile learning allows your employees access to training materials anytime and anywhere they need it, for example, when working remotely or on location or performing a difficult task. The customizable training platform you have set up lets employees quickly search for the information they require. Anyone can find the solution using your internal training system on their mobile phones when a question arises, saving valuable time.
Knowledge Retention – Mobile learning facilitates rapid, quick and repeated usage of your learning materials, resulting in better results. Consider regular, gamified, and regularly updated updates and microlearning boosters for staff members who require refresher courses or information base changes.
Improved Overall Learning – Mobile learning allows employees to learn anytime, anywhere. Are you stuck in the middle of traffic? They can attend a 10-minute refresher course. Do they wait for TSA to scrutinize them? It's a further 10 minutes' worth of wisdom. Do you have a newborn in the early hours of 3.30 a.m. on Tuesday? Your colleague will be able to absorb more information before the next day's shift. In theory, these individuals can learn more since they can learn when they wish to.
Disadvantages of Mobile Learning
Tech Differences – The devices may differ in processing and storage capacities. Speed and storage limitations could affect the mobility of learning.
Poor Wireless Connectivity – can be a problem in remote locations where wireless coverage may be weak.
Distractions – The desire to browse social media, beeping notifications, procrastination, and typical everyday tasks could disrupt and hinder training effectiveness. Students may need assistance to maintain concentration and focus when working with devices.
The Lack of Use – Your employees would like to make ways to make learning more enjoyable, so having a pleasant learning experience is crucial to their success. They may not be keen to learn while out of the workplace. You must consider an alternative if your learners do not use the program.
Cost vs. Benefit – Mobile learning can incur an additional fee, in terms of time and cost, when using it. It could be necessary to move between schedules and employ other staff, despite having numerous cost-effective options available today. Find systems that won't require additional costs to implement across various devices. Consider an open-source or free LMS for those who want to reduce costs. However, be aware that you might be paying for what you get.
Other Security Protocols – How many times have you lost your phone and not even thought about it? Increase that number by 100 using your mobile learning system connected to your employee's phones. It's more challenging to lose a mobile device than a laptop. It is essential to establish the proper administrative procedures to avoid security breaches before they become an issue because of a lost phone.
Optimizing e-learning Content for Mobile Platforms
Our connection with smartphones is built on our daily interactions with smartphones (how it feels when we hold it in our hands or how we can personalize specific settings to suit our preferences). These interactions occur in brief bursts. According to a study by Asurion, the average person checks their smartphone at least 80 times a day. It's five times an hour or about every 12 minutes. To make any product mobile-friendly, it's essential to look at micro-use apps that can be implemented with just the tap of a button to replicate the behaviors we're used to using our phones.
Most of the e-learning content you create can be used via mobile devices. To ensure a smooth user experience, you must provide that the content you create is prepared and optimized to take advantage of this potential.
Here are some suggestions to keep in mind:
Compatibility – Every video on your website, as well as SCORM and TinCan, must have a mobile-friendly design. The fact that your browser for your computer correctly reproduces them doesn't mean they'll function properly on mobile devices.
Ease of Use – Instead of forcing users to visit several pages, which could be problematic for mobile devices, create content for mobile learning that is accessible via scrolling so that they aren't forced to quit a page to access as many pages and as many choices as they can.
Impact – Make use of high-quality photos and edit them with care to enhance detail, with particular attention to sizing requirements, even if the images shrink to accommodate a smaller screen.
User Experience – All elements on the screen must be simple for mobile users to operate. Strangely, those with large fingers are often unable to use smaller devices. This is why limiting how many clicks are required to finish an action is best. Use a cost-per-click approach like your typical digital marketer – clicks cost money! Focus only on one step at a given time, eliminating unnecessary screen modifications or clicks.
Device Type – Make sure you select the proper interactions. Only some actions you can perform on a computer are similar to those on the phone. So keep screen size in mind. For instance, drag-and-drop operations could quickly become a nightmare when you have a smaller screen.
Responsiveness – Choose an adaptive template for all your needs that you send, even emails. This will give you the best experience for viewing both on mobile and desktop devices.
Short Content– Utilize shorter paragraphs. Be aware that users of mobile devices are typically in motion, and lengthy paragraphs can confuse them. Another suggestion is to break longer blocks of text with images.
Conclusion
As we enter a mobile-first society, all aspects of our lives will be built around mobile devices. Learning isn't an exception. Learning via mobile learning is in the future. Google has begun to prioritize websites that are mobile over desktop-based pages. Google will rank your site by the quality of your site designed for mobile.
Your students will examine mobile learning materials with the same examination. Modify your learning strategies to incorporate mobile learning content and create courses compatible with mobile devices.
Contact our team if you need assistance improving your mobile strategy or trying out our Docebo white-label mobile app!
Read More
False Advertising Statistics Debunked in 2022