"Going Public" is one of the most prestigious achievements every company aims to accomplish. From a budding startup to a publicly-traded company, the journey is not easy but worth traveling. Broadly, companies get into the public listing via three methods, namely Special Purpose Acquisition Company(SPAC), direct listing, or through an IPO. Here is a list of some notable SaaS companies that went public in 2021.
Top SaaS Companies That Went Public in 2021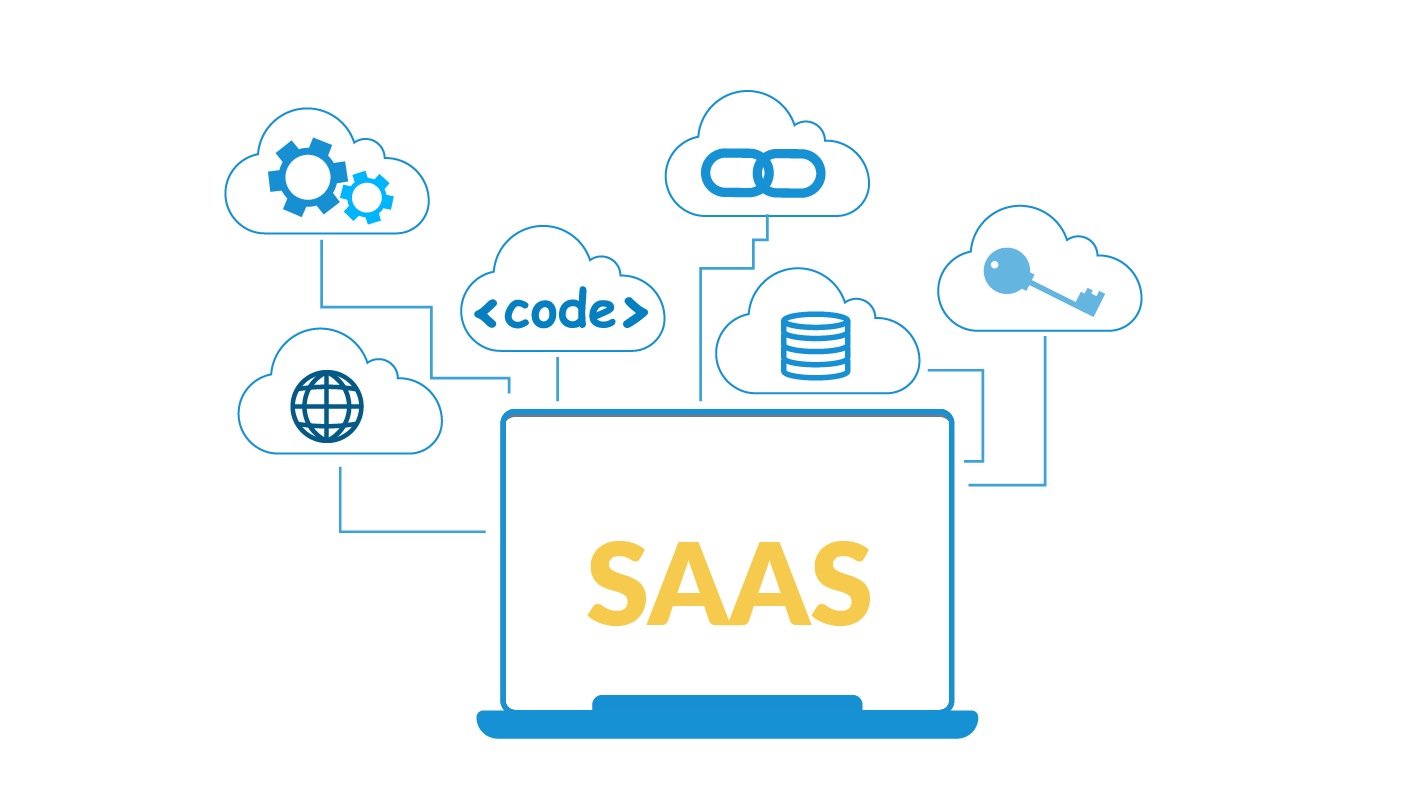 Confluent(NASDAQ: CFLT)
Established in 2014, Confluent is a data-streaming platform that ameliorates data from all time into real-time tracking software. It went public in June 2021 at an IPO price of $36, achieving a valuation of $8.33 billion. The company has been successful in raising $759 billion to date.
The company witnessed growth in revenue by $88.8 billion in the current fiscal year. Nevertheless, it still has a recorded loss of $288 million.
Before Confluent, its founders were famous for Apache Kafka. It was the largest open-source data streaming platform. Currently, the company caters to almost 136 fortune 500 companies, simplifying their day-to-day by building a data pipeline without involving the complexity of it.
Affirm(NASDAQ: AFRM)
Affirms is the first-class player of the "Buy Now Pay Later" ecosystem. It went public in the very first month of 2021 at an IPO share price of $49. The company witnessed a 98% increment in its first trading day, making its closing price $97.24.
Founded by the co-founder of the iconic payment app, Paypal Levchin established Affirm in 2013 and worked hard to cater to the customer base of 6.4 million, accomplishing the revenue of $510 million.
Affirm partnered with Shopify to widen its customer engagement. It also received limelight for its collaboration with exercise bike manufacturing company Peloton. The company is known for its variable interest rates, transparent payment mechanisms, and interest-free offers.
GitLab(NASDAQ: GTLB)
The famous DevOps platform GitLab announced its transformation to a publicly-traded company in mid-October 2021. With 30 million registered users and more than 2500 coders in its open-source repository, GitLab raised $414 million before going public. 
The company registered its IPO at NASDAQ at an opening price of $77 and witnessed a heave of 35% on the very first trading day, reaching $104. Its IPO has been successful in sustaining a collection of $650 million. It also harnessed a lot of attention as it live-streamed the entire listing day at Nasdaq headquarters.
In the past, GitLab began its journey of success when it received funding from the Y-combinator program from Silicon Valley. Since then, this platform, along with its sister platform GitLab CI has been improving its efficiency to build software that is compliant with the sector, assure security and run smoothly.
Couchbase(NASDAQ: BASE)
No SQL-based cloud database company, Couchbase made its IPO debut in July 2021 at an initial stock price of $24, which later rose by 39% to $33.25 on the same day, finally closing at $30. The day was wrapped with the company's valuation of $1.4 billion.
Couchbase witnessed a 25% growth in the current year with total raisings of $103.3 million. It captured the 12% database market in the previous year with a revenue of $4.9 billion.
The company has played an important role in revolutionizing cloud service, both on and off-premises. It is now expanding its hemisphere by building software services for enterprises.
UiPath (NYSE: PATH)
The pioneer of Robotic Process Automation(RPA), Uipath began its innings in the publicly traded market of NYSE in April 2021 with an IPO price of $56. The stock price saw a hike of 23%, rising to $69, tallying the company's valuation to $36 billion. Its IPO raised a mammoth amount of $1.3 billion.
UiPath is among those companies that were blessed in pandemic times as its demand increased, accelerating its yearly revenue to more than $607 million, simultaneously reducing losses by $428 million. It was also applauded for its Series F funding of $750 million, which happened earlier this year. The company is predicted to be one of the highest offerings if underwriters procure their shares.
Qualtrics(NASDAQ: XM)
Qualtrics made history when it announced its decision to list itself in NASDAQ in January 2021. It was the biggest ever IPO of a Utah-based company. The initial listing price was $30, which rose by 40% to $41.85, finally closing at $45.50 with a valuation of $27.3 billion.
The SAP acquired company, Qualtrics is a software vendor company that gauges customers' experience and provides insights and analytics for better audience engagement. The last two years have been remarkable for the company as its customer base expanded from 9,000 to 13,000 with a 30% hike in the revenue from $413.4 million to $530 million. Its losses were also reduced by $6 million. 
Qualtrics has been globally appreciated for its progress from an online software platform to an experience management provider for giant companies like BMW, Disney, and several others.
Bumble(NASDAQ: BMBL)
One of the most celebrated IPO as the CEO of Bumble, Whitney Herd, has been the youngest woman to make a company public. It happened in February 2021 with an initial listing price of $43, closing with a hike of  64%. The company raised $2.2 billion on its first day of trading and ended with an IPO valuation of $8.4 billion.
It looked like this was a jackpot for Whitney as it made her billionaire overnight. The company has already sold its 50 million shares and harnesses a customer base of 40 million, including individuals from all age groups.
Clover Health(NASDAQ: CLOV)
The Medicare Advantage Insurer, Clover Health was first on the list of Venture Capital endorsed companies to make a debut as a publicly-traded company via Special Purpose Acquisition Company(SPACS), namely Chamath Palihapitiya's Social Capital Hedosophia V.
Clover Health's first day of trading started at $15.30 and closed at $15.9, with a rise to $17.23 in the mid-day. The deal saw SPAC revenue of $1.2 billion and a valuation of $7 billion, as per reports by Silicon Valley Business Journal.
The company has received fundings of $925 million from some prominent investor groups like Sequoia Capital, Greenoaks Capital Partners, and Alphabet Inc.
Coinbase(NASDAQ: COIN)
The cryptocurrency exchange platform, Coinbase, started in 2012, intending to build a crypto economy. Rather than an IPO, it preferred direct listing at NASDAQ in April 2021 with a reference price of $250. It was a marvelous day for the company as its price saw turbulent variation with a mid-day hike to $429.54, finally closing at $328.28.
Coinbase's listing is considered one of the most hyped stock market events, credited to its valuation of $85 billion, which is technically double-fold the valuation of BNY Mellon, the oldest bank of America.
The company empowers the cryptocurrency ecosystem with its 73 million verified users and quarterly volume trade of $327 billion. Ethereum, Bitcoin, Binance Coin are some of the famous cryptocurrencies available on the platform.
Freshworks(NASDAQ: FRSH)
Freshworks is an Indian SaaS company, a cloud-based customer service software. It began trading in Nasdaq's global select market in September 2021 at an IPO price of $36 and shares opening at $43.5, achieving a valuation of $10.1 billion.
Now based in California, Freshworks received huge appreciation during the pandemic and was counted among the top 25 cloud service providers. Its exclusive platform Freshworks Neo is an AI-powered platform that leverages customer experience and business management. 
Its prominent investors include Sequoia Capital India, Accel, and Tiger Global Management.
Informatica (NYSE: INFA)
The AI-powered Intelligent Data Management Cloud, Informatica, got into the list of IPOs in NYSE in October this year. Its opening price was $29 apiece, which remained constant for nearly a day with a little high and low in mid. The first trading day ended with the company's valuation of $7.9 billion with total raises of $840 million.
This company has its share of ebb and flow; it went public back in 1999 in NASDAQ but reversed again to private IN 2015 when it received a funding of $5.3 billion from a Canada-based investment group. This IPO listing is expected to bring laurels to the company so that it can eliminate its debt of $2.8 billion as soon as possible.
Sprinklr(NYSE: CXM)
The only unified customer experience management platform, Sprinklr offers five services in one package. They include research, marketing, care, advertising, and engagement.
Although delayed due to the COVID-19 pandemic, the company got listed at NYSE in June with an initial listing price of $15. It witnessed a hike of 11% and ultimately ended the first trading day with a closing price of $19.08. The company has a valuation of $3.7 billion with first-day raisings of $266 million.
Previously, Sprinklr was backed by Venture Capital, where it received funding of $430 million by leading investors like JC2 Ventures, Top Tier Capital, Azure Capital Partners, Glean Capital, and many more. The company is trusted by global leaders like Microsoft, Loreal, Cisco, Marriott International, Netflix, and Prada.
Monday.com(NASDAQ: MNDY)
Commercially launched in 2014, Monday.com was the first Work Operating Software to ring the bell on NASDAQ in June 2021. Its initial listing price was $155, with an evaluation of $7.5 billion. 
The company offers its services to around 127,000 customers in more than 200 business niches. The recently launched Monday 2.0 enables users to develop code-free applications, empowering automation. It has partnered with Microsoft teams and Adobe Creative Cloud and was also honored with the 2020 Webby Award.
Expensify
A digital wallet, Expensify is a SaaS-based expenditure management platform catering to more than 60,000 companies in 165 nations. The company started its first trading day at an IPO price of $27, soaring 455, up to $39.20. Its valuation is estimated to be $2.18 billion.
Expensify is well-recognized for its amazing tools, such as calculating trip fares based on the distance traveled and currency conversions. It supports OCR SmartScan, GPS technology, credit cards, and electric funds.
Conclusion
Despite the turbulent pandemic times, the SaaS industry has stood resilient in the present year.  Currently, there are more than 15,000 SaaS companies across the globe, out of which 1635 have listed themselves as IPO, a massive 87% increase in IPO volume as compared to the previous year. 
Also Read
Top SaaS Trends That Made A Difference in 2021
Trending Indian Unicorns Of 2021
References
https://www.marketwatch.com/story/confluent-ipo-5-things-to-know-about-the-data-in-motion-platform-11624323117
https://www.forbes.com/sites/petercohan/2021/01/14/after-98-ipo-pop-3-risks-to-buying-affirm-stock/?sh=46edc9758fea
https://fortune.com/2021/01/13/affirm-goes-public-at-49-ceo-touts-firms-principled-approach-to-credit/
https://searchdatamanagement.techtarget.com/news/252504398/Couchbase-IPO-brings-NoSQL-database-to-the-stock-market
https://www.forbes.com/sites/alexkonrad/2021/01/28/qualtrics-goes-public-two-years-after-8-billion-sap-acquisition/?sh=102bc90d1f27
https://theconversation.com/investors-swoon-over-bumbles-ipo-but-what-exactly-is-an-initial-public-offering-155084
https://www.bizjournals.com/sanjose/news/2021/01/08/clover-health-ready-to-start-trading-on-nasdaq.html
https://www.bloomberg.com/news/articles/2021-06-23/software-firm-sprinklr-raises-266-million-in-downsized-u-s-ipo
https://timesofindia.indiatimes.com/business/markets/ipo/in-charts-indias-booming-ipo-market-accounts-for-nearly-3-globally/articleshow/87259649.cms
https://www.protocol.com/bulletins/expensify-ipo-shares-soar