One of the fastest-growing industries to help businesses flourish is the CRM industry. Each year, new statistics are produced so that businesses and companies can get along with the trends to get the best out of them. This year too, we have some important statistics that can help businesses grow with the help of CRM.
In 2020, there was increased usage of CRM software which allowed businesses to switch to cloud-based solutions. This made accessibility and information sharing between employees and team members conveniently easier.
Important CRM Statistics To Keep In Mind In 2022
As more and more companies started to adapt to CRM software, it resulted in better results and increased compatibility with existing employees. According to Buyer Zone— which was recently acquired by Business.com— 91% of companies with more than 11 employees have now adapted to CRM software. With such a rapid progression, it is natural for a business to be curious about top CRM statistics and trends that would prove fruitful for businesses.
With that in mind, we have prepared this article with the top CRM statistics that will help you grow your business in 2022. We will also focus on what caused them and the kind of impact it may have. Then, without further delay, let us get right into business.
CRM On Mobile
Initially, CRM was a computer-based software. But as more and more development is taking place, the CRM software is now being suitable for mobile as well. This has opened new opportunities for employees who initially found it hard to use the computer software. With the development of mobile software, there is an increase in the rate of adaptability of CRM software.
With the new changes, more and more companies can now switch over to CRM software and have an increased rate of productivity. According to the statistics from Forester, as many as 50% of the total teams have shown improved productivity after adapting to a mobile CRM software.
It has also accounted for better results as well! This statement is supported by a report from Nucleus Research which shows that 65% of companies with mobile CRM solutions are living up to their sales quotas. In comparison, only 22% of companies have managed to reach that same target without using CRM software.
Rise In Cloud-based CRM Solutions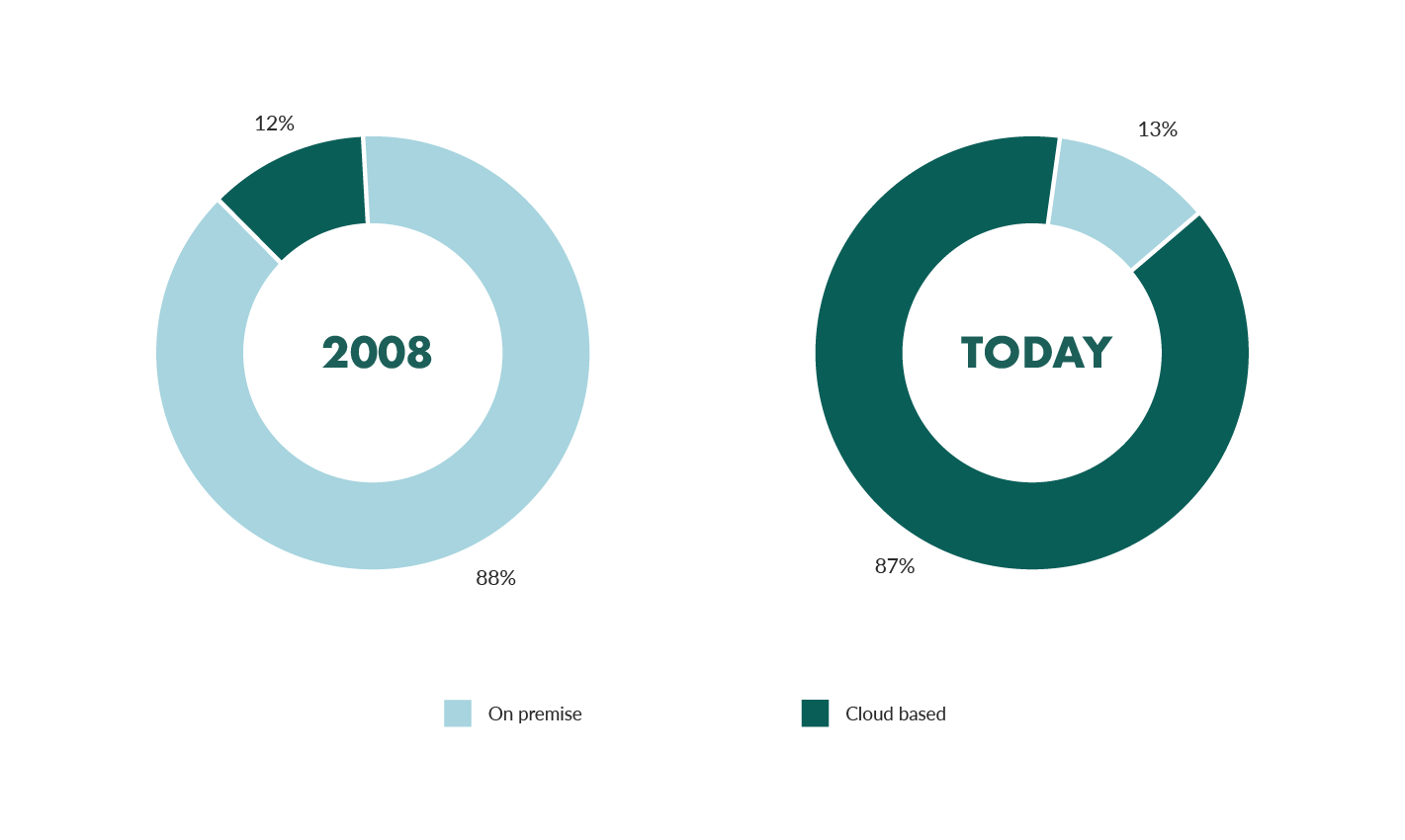 There is no doubt that cloud-based CRM solutions are growing in popularity. But in case you still have your doubts, we have an ample amount of statistics and data to prove the point. CRM software is now accessible through multiple devices, which has automatically demanded a need for cloud-based solutions.
If we were to compare today's scenario with that of 2008's, a total of 12% of businesses were using cloud-based CRM solutions back in 2008. But, as of today, that number has gone up to 87%. This is the evidence that CRM and other SaaS products are truly beneficial and effective for businesses, despite the businesses' size, goals, or products or services.
Due to the positive results that CRM and other SaaS products are providing, the expenditure on these sections is estimated to reach close to $42 billion. It will also represent as much as 75% of the total spending on CRM software.
Personalized Way Of Marketing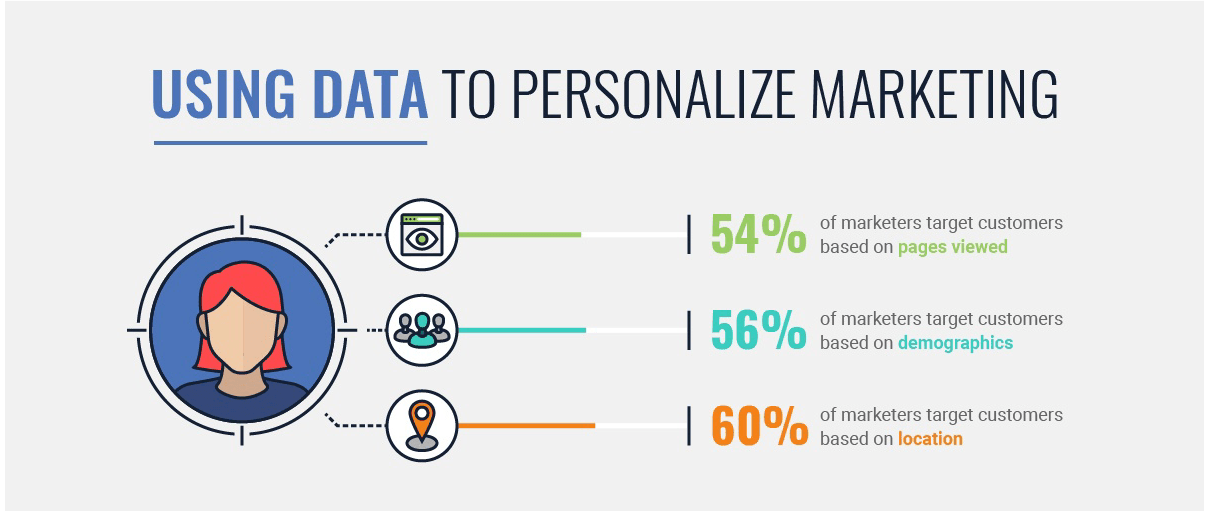 Companies are investing in more than one section. Email marketing is one of the largest sectors where digital marketers are investing in. The US alone is estimated to spend nearly $350 million on email advertising this year. This is understandable as emails have a high ROI of an estimated $51 for a $1 expenditure.
Customer experience is the top priority for any company in today's time. Therefore, increased revenue is not the only goal. To get the expected results and to excel in that, the best method is personalizing emails and messages to grab the attention of customers and build their trust in the company.
Steady Rise In CRM Solutions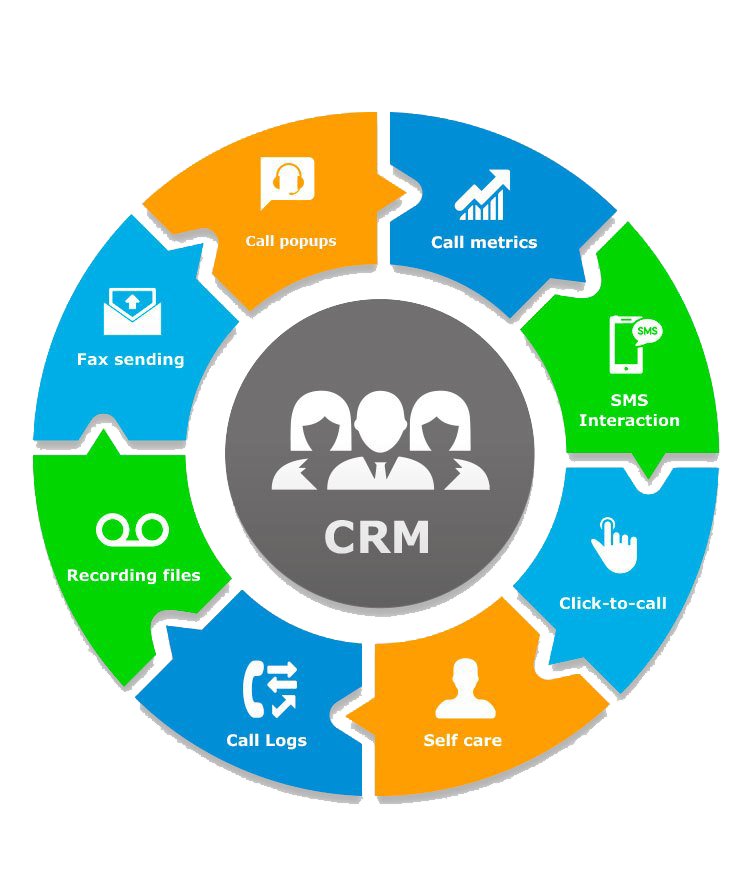 CRM software is the new and better way of managing customer data. Therefore, it is not a surprise to say that CRM software is the improved replacement of database management systems. In fact, it occupies the market as one of the largest software.
IT spending for as many as 60% of companies has been increased in 2020 and stays the same in 2022. The expenditure is necessary to keep the industries up to date with new technologies and trends. As many have predicted, CRM software will probably be in the lead, grasping the priority for the said investments in the upcoming years.
44% of organizations, which were 38% in 2020, are in preparation of increasing their IT budgets this year. However, leading the chart is an investment for customer service software, where 47% of businesses are looking forward to investing. This stands for companies' desire to retain customers and improve services by introducing new features like self-servicing.
All of these data and statistics have projected that revenues are likely to reach $80 billion and above by 2025. Therefore, there is no doubt that the CRM market is, indeed, one of the fastest-growing software markets.
Multiple-device Access
Virtual operations are the hype now where work-from-home is being given the top preference. In such a scenario, you would want software, tools, and aids for your business that can be accessed remotely, even when the members are not in the same place and at the same time.
As mentioned before, now that mobile CRM solutions are rising in popularity, multiple-device access is now possible. Because of that, the global market for mobile CRM is likely to grow 11%, reaching up to $15 billion. The reason why such prediction is possible is that businesses are willing to connect to their customers via mobiles.
Even though CRM computer and laptop access are still more popular, the mobile CRM solution is not far behind. With a steady rise in the use of mobile CRM software, almost 81% of users are likely accessing CRM software from more than one device, including smartphones and tablets.
Increase In Sales Productivity
Data and information have formed a stern witness to the fact that CRM software helps in increasing sales productivity. After all, the more you invest in customer relations, the better your sales turnover will be. For every buck invested in this sector, there is a return chance of over 700%.
There is a 42% increase in forecast accuracy with CRM and an ROI of $8.71 for every dollar. This implies the rate at which CRM software helps in increasing sales and productivity, and it does so with accurate and reliable predictions. In business, we all know the importance of correct predictions. With CRM software, business and return predictions become dependable and precise.
Ruled By AI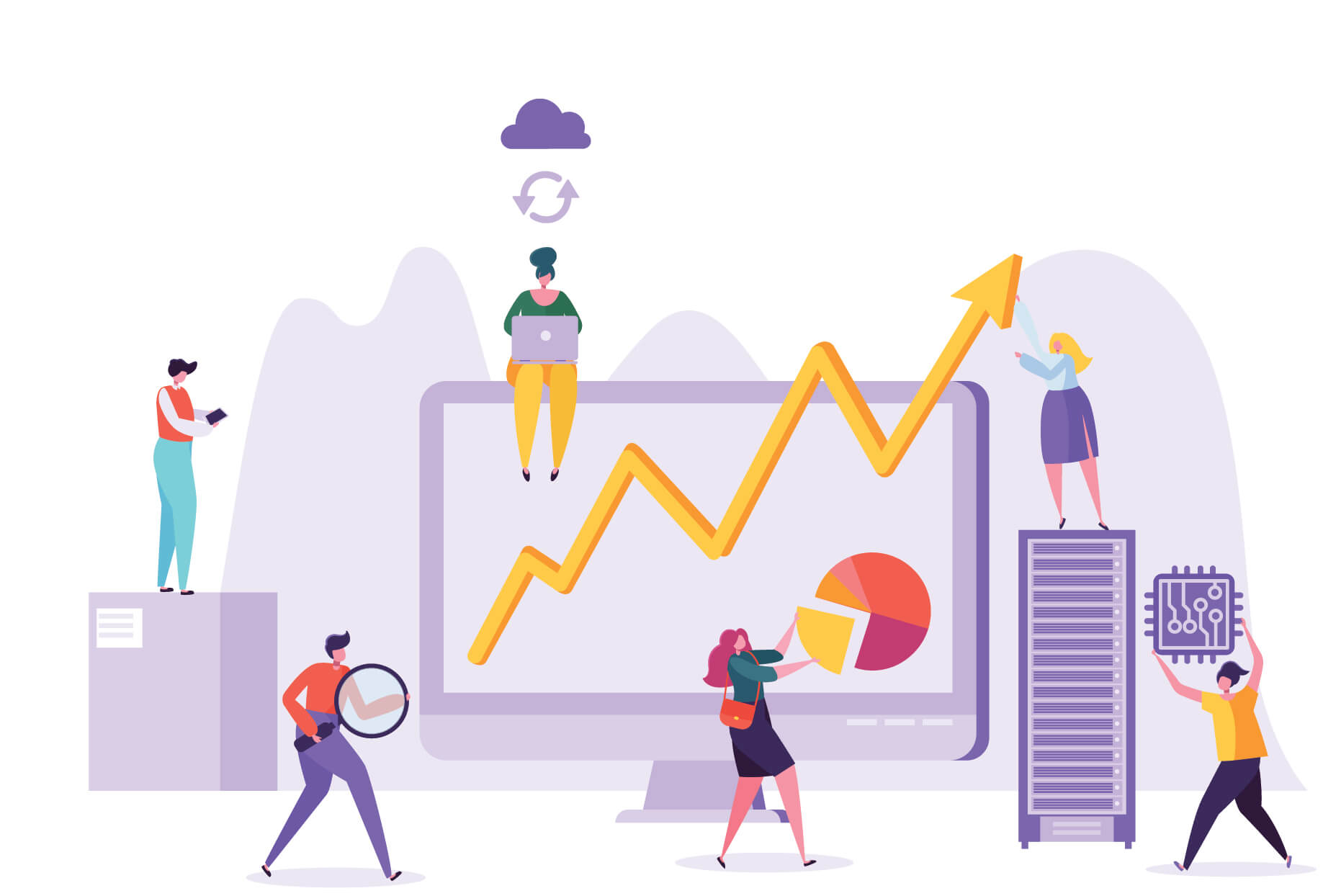 The impact of AI is undeniable, and it does not change in the case of CRM. In fact, because of AI in CRM, there are likely to be over 800,000 new job opportunities. It may be a hard pill to swallow as the general idea is that employing machines and AI result in fewer jobs for humans. The reason being AI has a lesser percentage of errors and is more economical than human labour. However, that is not entirely the case here.
Let us explain how—when AI is introduced in CRM, it helps make CRM software better and smarter. This, in return, will provide more accurate future predictions, create more opportunities, and create a demand for more labour.
As more and more companies adopt AI in their CRM software (nearly 28%), it is expected for companies to earn $1.2 trillion from 2017 to 2022.
Underestimating The Influence Of CRM
We have highlighted the importance of CRM and how rapidly companies are adopting it. However, there is still a vast number of companies that still underestimate the influence CRM software holds or are simply not comfortable with it.
A little over 13% of organizations believe in investing in CRM to meet their sales target, as reported by Hubsport (2019). However, firms don't understand that CRM software helps in increasing productivity, closing deals faster, and increasing the value of business tools.
Final Thoughts
CRM is not something new. It has been around for as long as a general idea of business existed. However, with current technologies and advancements, we are finally able to make the best out of it. As of now, we can reach new heights, thanks to said advancements.
Though it is still thought of as a new idea, it is slowly but rapidly increasing for businesses to flourish with its help. Therefore, this year, give these statistics a read so that you understand where it is standing in today's time. Once you understand that, it will be easier for you to make the necessary move regarding CRM software and make the best decisions for your business. You can now visit SaaSworthy and explore various software under one umbrella.