Businesses of all sizes recognize that in order to continue in business, they must provide transformative digital experiences to their consumers and employees. Many of these businesses will construct custom software, while those without a development team will outsource the project to a software development firm.
The stakes are really high. A software project will take months to finish and will cost you money, but it will be worth it in the end if you receive the solution you need. That is entirely dependent on the development team you select. Finding the appropriate team might be difficult, with thousands of software development organizations to select from.
If you operate a startup or a small business and are looking for custom software, We've prepared this guide to assist you in selecting the best software development firm for your business needs while assessing custom software development businesses.
What Exactly Does a Software Development Firm Do?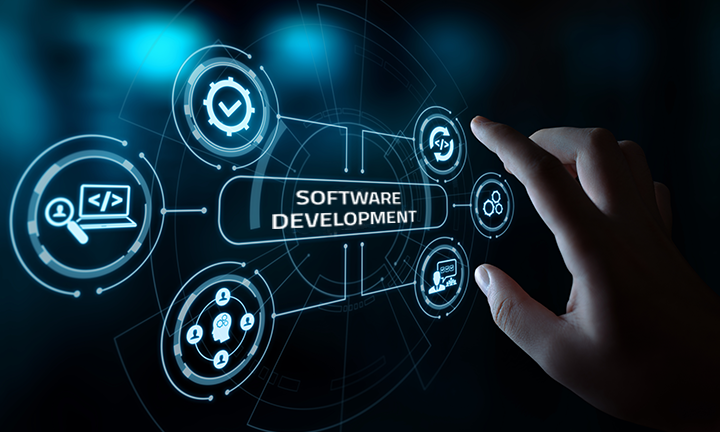 Since the invention of the computer, there has been a rising business of outsourced custom software development. According to Business Wire, the market will be worth $410.2 billion by the end of 2027 [1]. There is a significant reason behind this. Every business needs some form of software, and not every business has a development team. Yet, what can a software development firm do for you?
Software development firms create, test, and support apps, services, and other software components that help consumers or businesses solve problems or achieve a specific goal. What they build is determined by the development firms.
Below are the standard procedures:
Collect requirements: To guarantee that they are building exactly what their clients want, the firm must meet with them to drill down on the requirements. Some elements a client desires will be attainable, while others will be a compromise, and yet others may be impossible to achieve without a few tweaks. Understanding all of this ahead of time will make the entire process go more smoothly.
Develop: Once the requirements have been filled out, development can begin. Developers will create an application to meet the requirements of their clients. The application's complexity determines the length of this process.
Testing is the next phase in the process. QA engineers will go over the application with a fine-tooth comb, testing every feature and documenting any defects discovered so that the development team can solve them. Testing will be incorporated into the development process if the software development company employs the agile methodology. When developers work on the next feature, each new feature will be tested once it is complete.
Release: Once all of the features have been completed, the program has been tested, and all issues have been resolved, it is time for the development business to release the product. At this time, the company can begin employing the program.
Maintain: Several software companies provide ongoing maintenance and support to guarantee that their clients' software runs properly.
How to Choose the Right Software Development Company
The gap between a good and a bad custom software development firm might be narrow. Here are some pointers to help you narrow down your list of probable applicants to your final choice.
Establish Requirements and Expectations
Gathering needs should begin before contacting a development firm and even before you begin researching firms. You must have a clear notion of the solution and the timescale you are working with before you can select the proper development company. Without these facts, you risk wasting time later in the process.
You don't have to describe everything at this time because that would be impractical in most cases, but you should have some notion of what require your special programme to perform. This might be as simple as a list of requirements with some basic workflows, wireframes, or diagrams describing the functionality of the product. You should also evaluate the technical expertise required for the development team to complete the project.
By generating a specific vision of your solution before contacting a development firm, you reduce the danger that the software developers would misread what you are attempting to build, resulting in erroneous estimates and modification requests.
Look into Software Development Companies
You should only begin researching organizations after you have a firm grasp of the required software.
Here are some places to start your search:
Make use of our directory of custom software development firms. You may filter software development businesses based on your budget, the industries they specialize in, their services, and the company size.
Consult your network. If you have colleagues in your business who have used a development firm, they may be able to recommend an excellent one and warn you about the ones you should avoid.
Use Google to find what you're looking for. Finding a custom software firm through Google or another search engine can take some time and result in an overwhelming list of companies to pick from., narrow this down by adding your industry and the kind of software you want.
Examine their previous job portfolio and look for case examples.
Once you've compiled a list of probable possibilities, the next step is to delve more into each development firm. Examine the company's portfolio of previous projects and check for reviews from previous clients.
Certain software development firms may be bound by a non-disclosure agreement (NDA), limiting the size of their portfolio. They should, however, be able to provide a general overview or case studies of previous projects.
Examine the services given
A software development company will frequently specialize in specific technologies. Numerous programming languages, frameworks, and other technologies can be utilized to construct your application, and each requires expertise and experience to use properly.
You need a team that can work with all the systems your new software will need to interact with. You should also ensure that they are up to date on technical advancements. Technology advances quickly, and using obsolete technology is not an option. Remember that the technologies used in web development, desktop app development, and mobile development frequently do not overlap. Typically, developers specialize in one form of development.
Think about security
When you outsource software development, the development team will undoubtedly have access to sensitive data from your organization and your customers. Inquire about how the organizations you're considering handle the transmission of sensitive information and the protocols they've put in place to guarantee that your idea, application, and sensitive data don't end up in the wrong hands.
You'll also want to make sure that your development team can add the required security to the application they create. Depending on the application, this could include simple authentication and authorization to ensure that unauthorized parties do not access sensitive data. But, if you work with HIPAA or PCI data, you must ensure that they are secure.
Conclusion
Each software development firm is unique, and there are dozens to select from, making it difficult to narrow down your options. The most important thing is to pick a company that is a good fit for your sector, knows the technology you will be using, and has the technical skills to complete the project successfully, on time, and under budget.
Read More