Have you ever used SoundCloud or Netflix? These are great examples of SaaS, also known as software as a service. It's called service because you don't actually download anything. You work mostly online, and you 'rent' the software from someone at a certain rate per month. This works for both parties because you don't have to commit to a download save for an app for mobile or desktop, and you rent so you can stop the service at any time.
Well, everyone isn't SoundCloud or Netflix. Some SaaS firms are startups. So, how do you grow your SaaS firm which is just starting out? As a founder during the company's early stages, you will be quite excited about running and growing your firm, but you might face confusion because there's so much to focus on. Since it's easy to get distracted and overwhelmed by processing all the information, here's what you should do.
Important Ingredients for a Successful SaaS Startup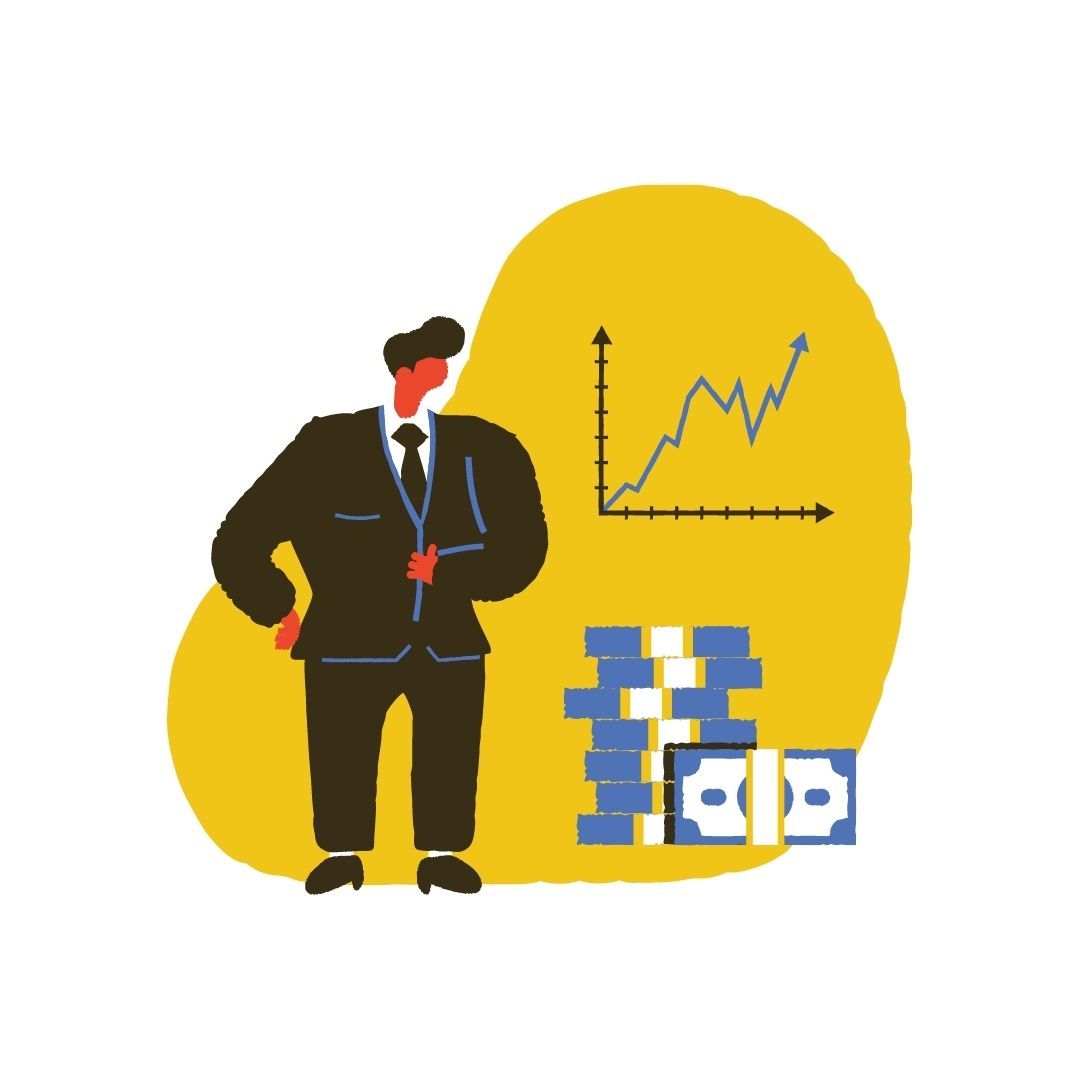 It is often said that passion breeds success. If you are driven about what you do, your business will succeed. There are a few things to keep in mind when you are running a young SaaS startup.
A good original idea
A solid, committed team
Robust execution
Viable business model
Some money in the bank
Above all, timing is important. During the height of the pandemic, people were doing anything for additional income. They tried side incomes like renting their living space as part of a sharing economy. That's how Airbnb got started. When it comes to SaaS, research and experience software called Qualtrics began flourishing during the recession when customers were cutting costs on in-person market research.
What is the perfect timing for SaaS Startup?
Look at whether your customers are ready for your offerings. Don't deny any results, if you have something you are passionate about, you have to be honest about timing. The all-important 'why now' question needs to be supported with qualitative and quantitative data points, outside of your own personal reasons for starting your firm. For instance, have a conversation with your target market about their past pain points while carrying out their tasks, with the expectation of future 'pleasure' while doing something different. Find out how they are solving problems you are attempting to solve, determining from their answers if the product/service you are offering might be of some help. Basic testing can be done by creating a landing page for your product, seeing if you can attract traffic, if people interact with the page and whether they're willing to give you their email id, clicking on your main CTA.
Positioning and Branding Your Product
If you want your SaaS startup to grow, you have to develop a strong sense of what your product positioning is and how you are going to communicate this and differentiate it from other products. Start by getting to know your customers.
Product Positioning
This refers to the act of explaining what customer pain points your service/product is going to solve. For instance, is your product helping teams avoid bottlenecks and become more efficient in communication (Basecamp), or are you helping website or application owners understand their users, identify issues, and find a chance for growth. A good positioning statement places your product in the minds of your users and allows you to define your target audience, differentiate yourself from your competition and ensure everything you do is for your brand. Suppose your product position can be plotted on a map. Any decisions made, like new feature integration, etc, will make you move on this map, putting you closer or further from your competition. While working on positioning, it's good to think about why your prospective or current customers may need to buy and use your product. If you want to investigate your customer's needs, use the Jobs-To-Be-Done JTBD Framework.
A JTBD is a process that a customer goes through whenever he/she evolves through searching for, buying, and using a product. This begins when the consumer becomes aware of the possibility of evolving and carries on as long as desired progress occurs. It ends when the customer realizes fresh capabilities and behaves differently or abandons the concept of evolving. A JTBD-style interview is structured which can help you trace your consumer's steps backward from the purchasing point. If you don't have customers yet, you may use the framework with your target audience. Get in touch with them, and ask questions like
When did they first realize they had a problem/opportunity and needed help?
How did you go about looking for solutions?
Which solutions did you try, not try, and why.
Expectations about the product/service purchased.
Branding and Naming
This is extremely important because a brand name is what sticks in customers' minds. There are good brand names and bad brand names but remember none are going to make your business magically flourish. At the MVP or Minimum Viable Product stage, there are a few standard guidelines for naming your product. Choose a brand name that is
Easy to pronounce and write
Is short so customers can remember
Do a quick trademark search and check whether it's been used by competitors or other corporations
Your brand name should not be offensive in another language
It could be used to secure a .com domain name
Remember, that if your brand name doesn't seem to be working, you can always change it or use a brand name generator tool for extra ideas after you have an established product to market fit and a long-term goal.
Using Emotions to Connect With Your Audience
If you are marketing your SaaS, you should be able to capture your audience's attention in a few moments and get them interested and wanting more. Branding helps resonate with your consumer's needs, aspirations and emotions so you can create a connection with them, nurturing loyalty over time. Positive, benefit-oriented imagery and copy that highlight the plus points of a product are a good way to start, however, you can always try a different approach to see what works best.
To foster a strong connection in the minds of your customers, speak their language by using the words or phrases they used during their JTBD interviews. Showcase your product in action if possible, using screenshots, screencasts, and videos. Try to help your audience visualize how your product may work for them in practical terms, and how it may ease their pain points.
Choosing Effective Customer Testimonials
The most effective testimonials describe real-life scenarios and testimonials, talking about pain points that your product solves. There are various ways of gathering testimonials. You can transcribe conversations you have with your customers quite directly or you can send surveys with questions like –
What changed after using our product?
How does our product help get the job done?
How would you feel if you couldn't use our product anymore?
You could ask customers to leave reviews on 3rd-party websites like AlternativeTo, GetApp, Capterra, TrustRadius, and more, by sending them a direct link. This would also help with SEO and conversions as users may end up on your site if they're dissatisfied with their current solution and are looking at 3rd-party review sites when looking for an alternative. Testimonials might feel stage and may lack credibility. Add a touch of reality by guiding your customers to highlight any doubts or concerns they had before making the purchase, This process is called "reverse testimonial", focusing on doubt and skepticism instead of praise.
Finding A Product-Market Fit
Your product is a sail, and demand is the wind. For the boat to move forward you need a sail and the wind to power it. For your company to succeed, you must build a product whose value proposition satisfied a market need and the requirements of its potential consumers.
Product-market fit occurs when you have successfully identified your potential customers and are serving them with the right product. Post achieving product-market fit, scale by finding more customers within the target market through research.
Measuring and Understanding Your Product-Market Fit
You could measure product/market fit using surveys that identify the percentage of your users that think your product is a 'must have'. Product/market fit is lesser about hypothetical numbers and percentages, and more about an in-depth and tangible understanding of your customers, their feelings about you, and your product. Do you have any organic growth where people are spreading the word on their own? Are people willing to pay for your product? If they are, then you have a product/market fit. The road to this is often driven by finding customers via word-of-mouth before building a marketing engine for user acquisition.
If you are a startup or an early-stage firm, your product/service may satisfy a small market segment. As you grow, so does your understanding of any customer problems. With this understanding, your customer profile may evolve. Establishing a relationship with your customers and conversing with them is important to foster an understanding.
Own the Relationship With Your Customers
While one-on-one interviews with users and customers may help you identify problems, come up with new ideas, product improvement, and foster relationships, they also form the basis of your initial thinking regarding customer segmentation. Reaching out to them directly may be tough and may feel weird.
Customer interactions may take place over the phone or a Hangout chat or even in person. This depends on what you want to discover or investigate. You may need to prepare a specific template but feel free to improvise as the conversation flows. You'll need questions regarding.
Your customer's background – who these people are, where is their workplace, and what their typical day looks like.
What your customer is trying to do, what pain points do they have and what solutions have they tried.
How your product might help, how your audience may have heard about it, and whether they are using it and in conjunction with other tools.
You could also collect data through internal team members, especially customer staff. If you have a small team, you need to be the support yourself. Once you grow, if possible, keep in-house customer support staff. They will be the front line when people come and talk to you, thus driving your understanding of what your target market's demand is. Set up a system for your product team to report and store customer requirements and issues. If you receive feature requests and complaints regarding product functionality or website usability, you can use these as a signal that there's something to learn about the demand and foster conversations. If you walk about how and why your product is working or not, it will help you work out useful solutions, which may or may not reflect the requests or changes your customers have had in the first place. While working towards product/market fit, this will be an invaluable part of your marketing strategy.
Customer Feedback Context
Customer feedback context is very important. A piece of feedback that may not look relevant today may be good later in the future if you switch attention to another market or reconfigure your business goals. For instance, if your next quarterly goal is to reduce churn, you can specifically look for feedback that churned users have submitted. Feedback from customers who rarely use your SaaS needs to be weighted differently from those who use it daily. Free vs lead vs paying users also affects their feedback value for your firm. If you are looking for feedback or feature requests, know where it comes from. Was it someone spending money trying to solve a problem, putting a lot of time into it? Is it someone who'd rather outsource the job to you? A mix of users allows you to record feedback separately, as free user requests may affect your commercial priorities.
Product/Market Fit Is a Two-Way Street
If you happen to be an early-stage startup that needs cash, you might be tempted to build new features to attract more paying customers. That may not be such a good idea. For building a sustainable firm, short-term revenue is the wrong business metric. You can't please everyone so don't try. Don't act on feedback that says 'I Like/Don't Like this' or ' I want/don't want that. Don't try developing a feature because someone asked you to and avoid accepting customers who are a bad fit. As your startup grows, you may get a lot of feature requests from customers. Before you flesh out a market strategy, verify whether these customers fit into your roadmap in the first place, and then prioritize based on impact as in how many people it may affect, and the effort it takes i/e how long it takes for you to deliver. If these requests don't align with your visions and plans, be honest about it.
Final Thoughts
In conclusion, a shareable public roadmap is a great first step. Whenever the time comes for you to make major changes to your business model, be transparent and never force major changes on existing customers without informing them first. Transparency in communication regarding your future roadmap and changes ahead is important.
Read More
A Detailed Guide on Federated Authentication