Companies and corporations would like to be at the top of their game and gain an advantage by identifying areas where their competition lags and turning holes into opportunities. And it's not as strong without big data, data science, and business analytics.
Corporations have yet to adopt or recruit skilled professionals who will find it difficult to stand out from the ones who get used to this technology are the ones who make. It also helps you stand above the rest of the crowd. For that, a business-intelligence strategy is essential. Let's get going.
What is a Business Intelligence Strategy?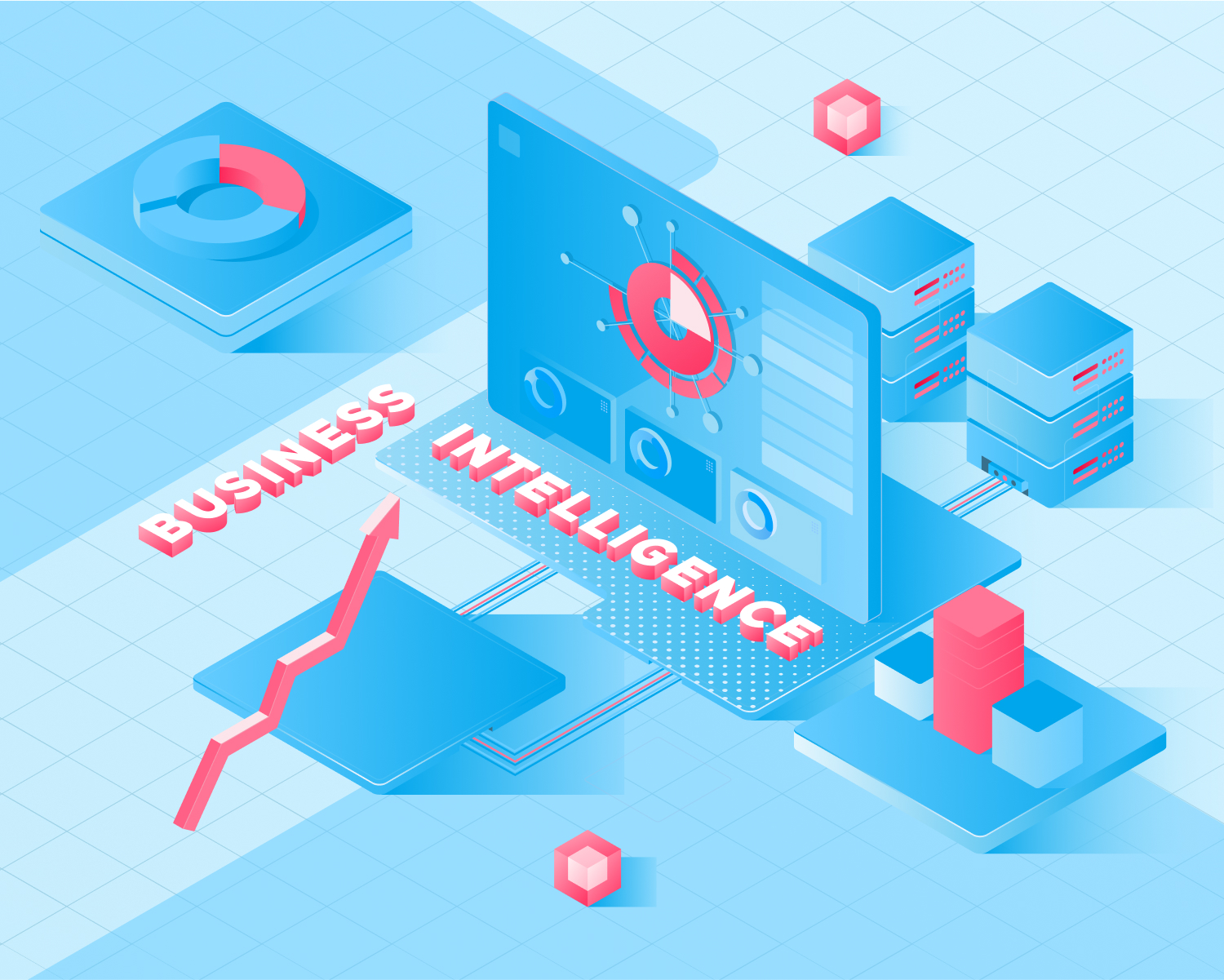 Business intelligence (BI) comprises methods and techniques to gather raw data, analyze it and convert it into comprehensive information that can be used to make better business decisions. It includes data mining, forecasting, analysis, reporting, etc. Before you can get into the specifics of the strategy, it is essential to know the basics of BI.
"Business intelligence" refers to the term that's used to refer to the technologies and strategies that go into data analysis for your business. The technology will analyze your company's past performance and what your business is performing today and create forecasts for possible future scenarios. A strategic business intelligence plan is a guideline for using the data your company produces.
This information can be derived from various sources within your business, such as human resources production, supply chain, manufacturing financial, customer relationship management, and more. An effective BI strategy is based on process, people, and technology. Let's take a look.
Why do Companies Need a Business Intelligence Strategy?
The term "business intelligence" is a generic term that refers to the collection, storage, and analysis of your company's data to boost your business's performance. To improve efficiency, you've probably set your own goals for your company and are unsure of how to reach those goals.
For instance, one goal could be to boost profits by 2% over the upcoming fiscal year. Another question might be how you can improve the efficiency of processes to help your business become more profitable. Achieving those goals and answering specific questions is a significant component of BI. Business intelligence tools can assist by mining data to discover patterns in massive data sets.
They then report the results so you can draw conclusions about the data and compare your future efforts to past performance, even against industry standards. Tools for BI can help identify the most costly and frequent supply chain issues, inefficient business units, and other issues in this instance. Through explicit queries and visualizing the data, you can use operational, customer, and performance data to boost your company's growth and remain ahead of the competition. A BI strategy can provide insight into how to improve how you manage your information, analyze, report, and make decisions based on the senses.
What are the Benefits of a Business Intelligence Strategy?
However, a strategy for business intelligence relies on a clear vision of what success should look like, as well as an understanding of competitive advantages and the best way to achieve them. A successful approach to BI and analytics brings together an understanding based on data and objectives of customer needs, markets, operational processes, and business performance, as well as more informed insights from those on the BI team and the business users.
It involves the creation of a BI architecture and deploying BI applications and systems based on this architecture, whether on-premises or via the cloud.
However, the BI strategy is more than just a roadmap for technology. It creates an intelligent, rational business decision-making attitude that will serve your company well during periods of calm or crises.
How to Implement a Business Intelligence Strategy?
As previously mentioned, the business intelligence strategy should be aligned with your company's goals. We've provided the steps to follow to help make your BI strategy more efficient.
1. Select a project sponsor
It will help to implement an intelligence-based business strategy that impacts your organization. When you draft your business intelligence plan, you'll designate an executive sponsor for the project and identify the key stakeholders you want to include in the discussions on strategy. The direction and support of a leader that can influence the policies and procedures and communicate with the company's long-term objectives, and has the power to delegate company funds or time in business analytics are vital. If you're trying to bring about changes in your organization, you must have the right people with authority to make the change happen. They are also the ones who are willing to be willing to listen.
A strong executive sponsor who supports the BI strategy's goals is crucial to ensure compliance across the company. The executive sponsor's role is to gain senior management's support, communicate the goals and overcome the resistance of senior management. The staff can bring everyone back to the same goal if the project scope changes.
2. Begin from where you are currently in BI and Analytics
The first step may be left unremarked, but all many organizations fail when they begin BI initiatives. IT and BI teams plan to move platforms or implement new technologies in the hope that a culture of analytics driven by data will naturally follow and provide the desired cost reductions, improvement in the bottom line, and competitive advantages. Start by auditing the data analysis tools used by your company's team. Tools. You might be shocked by how many people are self-serving with Analytics and BI.
Additionally, it would help if you asked decision-makers and other business users about the use of data. What reports have proven to be effective? How many meetings or decisions depend on the information, messages, or dashboards?
Knowing where you are in the process allows you to take further steps towards a formal strategy without disrupting your excellent work or causing a disturbance to critical parties.
3. Set your home up and running with security, privacy, governance, and compliance
Definition of BI governance members, their responsibilities and roles, their functions, goals, and their relationships to the various structure in your business.
Engage people at different levels of the organization, from executives to users at the end of the line, to bring their unique points of view to the table. It's not an entire group comprised of BI experts but rather a group consisting of representatives from different business sectors. An expert team could better serve larger companies through a Business Intelligence Competency Center (BICC).
BICCs aid in identifying the data needs, establishing governance frameworks, and supervising data quality and general processes for data integration. They are programmers, data scientists, and analysts, experts in relational databases and reporting tools. We suggest forming an organization if you have a team of specialists or the funds to employ them.
4. Create a BI plan
Business intelligence software offers higher-quality capabilities, such as data visualization, prediction, and augmented analytics, where AI machines can lend the ability to identify patterns in data. These features also help in the BI process in various ways. These are exciting times. However, it is essential to take a break before applying new technologies. Not every business needs the latest BI features.
For many aspects of your business, basic operational reporting is sufficient. Some teams, perhaps in omnichannel marketing, might be prepared to embrace the most current capabilities. A majority will be somewhere between. Knowing where you started from and where each department or business unit must be placed on the BI technology map is essential. Selecting the right technology for every need isn't as simple as committing to a standard platform that works for all.
5. Select the most suitable software provider for your company's requirements
The top players in the market offer a vast array of features within BI tools, like Oracle, Tableau, IBM, and Looker. However, you must examine your business's specific requirements. The problem is that pre-made solutions might not be able to help solve your particular issues.
Still, they also offer features that could be too much for your business and are likely not used even if you do. Yes, pre-built solutions can be swiftly and efficiently installed.
However, if you're searching for a solution to adjust to the changes and demands for scaling your company, Custom software development could be a win-win solution. And what about the costs? In the beginning, pre-built BI tools are cheaper than purchasing custom BI software. However, the ongoing subscription and maintenance costs will cost you more over time. Additionally, the cost of subscriptions offered by ready-made vendors may rise based on the number of involved users.
Conclusion
Implementing a solid business intelligence plan is crucial for any business that wishes to be ahead of competitors and make the best decisions. Through a systematic approach to your data collection, you will be able to make the most of your data and make choices that align with your overall business objectives. These tips can assist you in developing a successful BI plan that will give you an advantage over your competitors.
Also Read