Business proposals are how you get jobs and assignments, and having a messy list of proposals can harm your business greatly. In this era of digitalization, keeping up with the times while taking care of your work is very important.
What are the Best Proposal Software of 2021?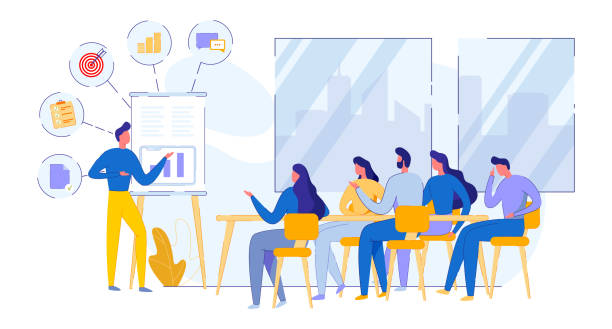 Proposal software are perfect for this job. They let you digitize any business proposals you get and get your business to run efficiently. These software can handle any proposal you throw at them, help you judge and make contracts, help you make agreements. Here are some of the top proposal software in 2021.
PandaDoc is a software that helps the user with documentation and workflow management. It creates, tracks, and accelerates the documents through all procedures. It also enables the user's team to block the content, i.e., to organize the data in such a manner that it is easily accessible and can be found easily in a flowchart-like fashion. It is integrable with a lot of Customer Relationship Software which makes it one of the best proposal software in the market currently.
Here are the salient features of PandaDoc:
The software provides a free version with limited resources. It gives the user and their team access to unlimited eSignatures and unlimited document uploads. Besides, it also enables payments through this application.
There are two paid packages: an essentials package and a business package. The essentials package is worth $19 per month billed yearly, and the business package is $49 per month billed yearly.
These features provide various improvements like templates, pricing templates, email support, custom branding, and content libraries.
It also provides features like bulk mail sending and forms, but they come with additional costing.
Proposify is a proposal software that helps to create, track, and send proposals, agreements, and contracts. It aims to ease out the process of sales for the users and paves the way to success. Users can create on-brand templates, which means that they can create templates that go with their business. This all helps the users to whip up a proposal in mere minutes and respond to them in seconds. This software helps sales reps figure out when to close a deal and how to close it.
Here are the salient features of Proposify:
Proposify can be used as a free proposal software; its free version provides the following features: five active documents, a content library, interactive quoting, and electronic signatures.
The team plan, which is priced at $49 per month billed yearly, includes all the features that the free plan offers and has added features like unlimited documents, custom fields and variables, and PDF downloads.
There is also an enterprise plan which is priced at $590 per month billed yearly. This plan is perfect for teams greater than 10 people.
Qwilr is an intuitive proposal software that helps in managing proposals (of course) and quotes for B2B companies and agencies. This, in turn, creates awe-inspiring business proposals, which almost no one can deny. This software is embedded with multiple templates to help with making beautiful documents. It is one of the best proposal software for freelancers and other businesses. It helps create customized proposals, which when tailored to the receiver's likings, make them incredibly persuasive.
Here are a few salient features of Qwilr:
The software gives two pricing plans: the 'business plan' for $66 per month billed yearly and the enterprise plan for $490 per month billed yearly.
The business plan provides the user with a web proposal builder with electronic signature features. It also provides the user with dynamic pricing tables and proposal analytics.
The enterprise plan includes all that the business plan has to offer, along with salesforce integration, custom domain, white labeling, and team permissions.
It is an essential tool, especially if you're a freelancer looking for new opportunities; make them through your proposals.
BidSketch is a highly efficient proposal software for freelancers and small agencies to use and tailored for first-time users to make amazing, professional-like proposals. It helps you get your business proposals signed quicker by capturing the e-Signatures of your clients (when they have approved, of course). The proposals made using this application are sure a sight to see; they are creative and aesthetically pleasing.
Here are the salient features of BidSketch:
The software offers four pricing packages. The starter pack is worth $19 per month billed yearly, the solo pack is worth $23 per month billed yearly, the team pack is worth $47 per month billed yearly, and the business pack is worth $119 per month billed yearly.
The starter pack offers one user 25 clients with no electronic signatures or custom domains.
The solo pack offers unlimited clients with e-signatures and custom domains, along with proposal analytics.
The team plan offers all that the previous plans have to offer with the allowance of 3 users and real-time collaboration.
Proposable is a low-priced proposal software that helps users create and track proposals for their customers and clients. It makes those proposals beautiful and interactive through rich media and custom templates. It is specifically targeted to customize proposals in a presentation-like manner. The software also enables you and your team to collaborate and accept proposal payments from various clients and automates all workflows.
Here are a few salient features of Proposable:
The software provides three pricing plans: a solo plan (worth $19 per month billed annually), a team plan (worth $39 per month billed annually), and an enterprise plan (worth $500 per month).
The solo plan five proposal deliveries per month, email and chat support, content library, proposal integrations, and electronic signatures.
The team plan provides all that the solo plan provides, along with standard CRM integrations, stripe payments, and unlimited proposals.
Nusii is a very easy-to-use software that helps you create beautiful proposals in minutes. If that's just the USP of this software, you might be wondering, what sets it apart from other software? It's quite simple; it digs through all of your old files, reducing that work of yours and making work much more efficient. It gives you more time to interact with your customer than fighting software. This doesn't just improve the customer experience but also makes sure that your business expands organically.
Here are the salient features of Nusii:
The software offers three pricing plans: a freelancer plan that costs $24.16 per month billed yearly, a professional plan that costs $40.83 per month billed yearly, and a business plan that costs $107.50 per month, billed yearly.
The freelancer plan provides the user with five active proposals and unlimited clients and templates. It also includes content libraries, PDF exports, payments, CRM integrations, and Zzapier integrations.
The professional plan delivers all that the freelancer plan provides but adds on custom domains to the existing chat and email support.
ZBizLink is a software perfect for managing proposals for agencies and startups. It has a web app that provides end-to-end solutions and provides way more than just proposal management. It highlights any risks you might come across in a proposal and how you can defuse it. ZbizLink is one of the most comprehensive and all-inclusive software out there in the market. You can match the workflow to match your business, and for all this, the software is quite cost-efficient.
Here are the salient features of ZBizLink:
The software provides a basic plan, which is worth $105 per month, a professional plan worth $250 per month, and a business plan for $500 per month.
The basic plan is good for a solo business, it is apt for a single user and provides the following features, up to 100 employees and up to 5 dashboards, and it even looks up your past performance.
The basic plan has it all: the other plans improve upon it by increasing the numbers significantly.
TradeView is a software that helps in automating and streamlining procurement. It helps to manage proposals and generate responsive proposal templates and evaluate them. It also helps to change them to PDF and Excel sheets to make them easier to handle and easier to access. All kinds of companies can use this software; it even provides a 10-day free trial.
Here are the salient features of TradeView:
The software offers two pricing plans, a standard plan of $9.99 and a premium version worth $19.99 per month.
The premium version provides unlimited requests for proposals, unlimited reports, pdf and excel reports, along with premium support.
Conclusion
In conclusion, the fact that proposal software are required for a business is a solid statement. This is especially because a mismanaged business can get nowhere in this competitive market. Having a proposal software is a good investment all managers should look into to make their business more efficient.
To know more about such software, follow SaaSworthy blog.