The general data center security software are identical in many ways and help businesses of all sizes handle their data center security. However, the features, pricing, setup, and installation of these software for small businesses differ from those of larger enterprises. Hence, it can be a challenging task for you to choose one that best suits the requirements of your small business. That is why we at SaaSworthy have put together a list of the top 8 data center security software for small businesses in 2021.
What is Data Center Security software?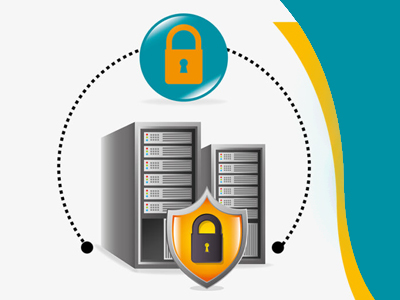 Data center security software is an important software that aids in the enforcement of security requirements and the study of security risks. They are used to protect on-premise computer infrastructure situated in data centers. These software help secure data center networks and server endpoints by providing prevention, detection, and recovery tools.
Businesses depend on this technology to deploy apps, manage websites, host databases, and perform a variety of other computer tasks. Businesses employ data center security software to protect the security and functionality of their networks and hardware computer equipment.
The top 8 Data Center Security Software for Small Businesses in 2021
Given below in detail, along with their various features and limitations, are the top 6 best data center security software for small businesses in 2021. All of these software are either free or low-cost options and scalable, making them a safe and reliable investment for small businesses.
HashiCorp Vault employs a dynamic architecture with various clouds and private data centers and no defined network border. It offers security without the hassle and burden of managing it yourself.
Vault's best-in-class secret management and encryption features are available immediately, and apps and teams can be effortlessly onboarded. HashiCorp Vault is SaaSworthy's recommendation if you are looking for a free data center security software for small businesses.
The various features of HashiCorp Vault include-
It enables you to design and maintain policies that authorize access control throughout your infrastructure and business. To authorize a desired activity, several Identity Entities or members of Identity Groups are required.
Vault also manages multi-datacenter replication and disaster recovery, allowing you to maintain continuous and agile application delivery.
Secrets can be created, revoked, and rotated dynamically by code. You can also encrypt data while it is in transit in your preferred storage backend.
Using a UI, CLI, or HTTP API, you can secure, store, and tightly limit access to encryption keys, passwords, tokens, certificates, and other sensitive data.
The limitations of HashiCorp Vault are-
The audit trail is not user-friendly.
The documentation that is provided is not updated, and the commands are parameters are not standard.
Symantec Data Center Security offers comprehensive server security, monitoring, and workload micro-segmentation for both private cloud and physical on-premises data center scenarios.
It provides an extensive range of enterprise products for data center security, such as advanced threat protection, integrated cyber defense, information protection, and endpoint security. Symantec Data Center Security is Saasworthy's top choice as the best data center security software for small businesses.
The various features of Symantec Data Center Security include-
A machine learning database, powered by Symantec's Global Intelligence Network, detects threats automatically and learns from security attacks.
The software has a multi-layered defensive suite that you can customize to function on the go.
With application whitelisting, granular intrusion prevention, and real-time file integrity monitoring (RT-FIM), it protects against zero-day exploitation.
It protects OpenStack deployments by hardening the Keystone identity service module to the maximum extent possible.
It offers private cloud and physical data center security hardening and monitoring and Docker container compatibility. Its Agentless Docker container protection includes complete application control and administration.
The limitations of Symantec Data Center Security are-
The user interface is old and not easy to navigate through.
The customer support team is slow to respond to queries.
Cisco Application Centric Infrastructure (ACI) is a cloud-based data center security software that streamlines, optimizes, and speeds the application deployment lifecycle in next-generation data centers and cloud environments. It provides a strong software-defined networking security solution.
It is meant for multi-cloud networks that demand great scalability and flexibility and strict policy enforcement. Cisco ACI is undoubtedly one of the best data center security software for small businesses in 2021.
The various features of Cisco ACI include-
Cisco ACI Virtual enables you to expand on-premises ACI networks to remote sites, bare-metal clouds, and colocation providers without the need for hardware.
Cisco's Multi-Site Orchestrator administers Cisco ACI networking policies as well as provisioning and health monitoring. You can automate troubleshooting, root-cause investigation, and remediation and shift Day 2 operations to a more proactive paradigm.
For security, governance, and compliance, you can deploy uniform policy management across numerous on-premises and cloud instances with Cisco ACI.
A zero-trust security approach by Cisco ACI provides you with business continuity, disaster recovery, and highly secure networking.
The limitations of Cisco ACI are-
The user interface is not intuitive and takes time to understand.
Some aspects of ACI are quite difficult to comprehend and apply.
Trend Micro, a market leader in both overall cybersecurity and data center security services, provides a wide range of solutions to meet data center security demands. ServerProtect from Trend Micro is a top data center security software for small businesses.
Its advanced data center security software for virtual, physical, and cloud environments provide benefits such as enhanced virtual machine density, revenue generation, and higher performance preservation.
The various features of Trend Micro ServerProtect include-
ServerProtect scans for and identifies malware in real-time and also includes cleanup features to assist in the removal of malicious code and the restoration of system damage.
Administrators can utilize a single management panel to centrally enforce, maintain, and update malware protection on all data center servers throughout a business.
Its real-time, on-demand, and scheduled scanning algorithms employ the most recent multi-threaded scanning engine for maximum performance, while kernel-level scanning reduces performance loss.
It allows for the centralized administration of policy deployment, attack information, pattern file and scan engine deployment, and policy implementation reporting.
The limitations of Trend Micro ServerProtect are-
Installing the software on a server requires a lot of time and resources.
The customer support team is not responsive to queries.
FireEye's only concentration is on cybersecurity services and solutions, giving its products a more clearly defined security focus than competitors who cover several areas. It focuses on cyber threats targeting data centers that frequently evade traditional signature-based defenses.
It can integrate with over 300 FireEye and third-party applications. FireEye Data Center Security is also SaaSworthy's recommendation as one of the best data center security software for small businesses.
The various features of FireEye Data Center Security include-
A signature-based engine detects and eliminates prevalent malware. MalwareGuard uses machine learning to combat sophisticated attacks.
It combines heuristics, code analysis, statistical analysis, and other approaches with a sandboxing solution to provide signatureless detection and prevention against advanced threats, including zero-day attacks.
Its Managed Defense feature uses analytics and artificial intelligence to detect attacks in real-time and acquire insight into threats both within and outside a business. It provides prescriptive remedial advice.
It detects and prevents data theft and compromise threats by detecting attacker behavior, strategies, and processes across all endpoint devices using forensic technologies.
The limitations of FireEye Data Center Security are-
Reporting on specific attacks might be time-consuming.
It is resource-intensive and occasionally slows down the system.
6. CloudPassage Halo
CloudPassage Halo, from CloudPassage Inc., is a unified and SaaS-based free data center security software for small businesses that is available on the cloud. It automates cloud computing security controls and compliance in any mixture of data centers, public, private, hybrid, or multi-cloud environments spanning servers, containers, and IaaS.
Halo monitors security, notifies you of suspicious occurrences, and protects your whole data center with a powerful firewall and multifactor authentication.
The various features of CloudPassage Halo include-
It contains over 20,000 pre-configured rules and more than 150 policy templates for IaaS services that address standards, including CIS, PCI, SOC, HIPAA, and DISA STIGs.
The extensive, bi-directional Halo API, developer SDK, and tools automate your security and compliance controls into your DevOps toolchain to uncover major vulnerabilities and remedy them before going live.
The free edition of Halo Cloud Secure gives complete access to the Halo Cloud Secure CSPM service for up to ten cloud service accounts from any combination of AWS, Azure, and GCP.
The limitations of CloudPassage Halo are-
The customer support is not knowledgeable and hence not helpful.
It has a steep learning curve that can make it challenging for beginners to use.
7. Bitdefender GravityZone
Bitdefender GravityZone is a data center security software for small businesses that is designed to protect against zero-day attacks, malware, viruses, and other threats. It is a one-of-a-kind method that is perfect for businesses of any size or any managed service provider that serves a business.
It is controlled via a single Control Center panel which offers control, reporting, and alerting services to various roles within the business.
The various features of Bitdefender GravityZone include-
Its machine learning, anti-exploit technologies, application, and content control enable users to detect common or previously unknown threats.
It can be integrated with current security architecture, allowing businesses to speed incident response by receiving insights into numerous danger indicators on URLs, domains, IP addresses, and files.
Bitdefender GravityZone provides network traffic analytics through the use of machine learning technology, allowing businesses to get warnings about threats associated with any network activity.
Its sophisticated threat intelligence system collects data from across the world, allowing teams to turn information into actionable insights.
The limitations of Bitdefender GravityZone are-
It can take longer durations while analyzing servers for threats.
It has an old user interface, and finding tools can become a challenging task.
8. McAfee Data Center Security Suite for Databases
McAfee provides a comprehensive suite of SaaS products to fulfill the cloud security requirements of small businesses in a variety of sectors. McAfee Data Center Security Suite for Databases is a top data center security software for small businesses and is also inexpensive.
It provides a variety of common features to provide businesses with the tools they need to manage the security of their data centers.
The various features of McAfee Data Center Security Suite for Databases include-
You get a real-time picture of activities, including local privileged user access and advanced threats from within the database.
It is capable of detecting and preventing attempted assaults and incursions in real-time, without the need for database downtime or application testing.
You can select a preset defense or create a bespoke security policy to fit your business's particular needs.
Machine learning, and its eventual growth into AI and deep learning, enables it to examine threats and weaknesses at deeper levels and at quicker speeds.
The limitations of McAfee Data Center Security Suite for Databases are-
Its security suite does not have access management functions.
It can report false positives and delete them.
Conclusion
There is no doubt that data center security software is a must-have tool for small businesses to carry out their operations smoothly and securely. We hope that we were able to make your task of choosing a data center security software for small businesses easier through this article. Weigh the features and limitations of each software to determine which software delivers what you need the most effective than the others.
For more informative articles like this one detailing the features and limitations of the top software in each category, visit the SaaSworthy blog.