Many retailers are switching to online stores as the internet is an ideal method to sell or market in the digital age. Internet selling is now the mainstay of businesses and is not slowing down. Additionally, bringing the company online can help reach a larger and more significant customer base.
But do you ever dream of running an online store that instantly attracts customers? It would take a lot of effort; however, it's not. With the most effective WordPress E-commerce themes, you can swiftly create an online store that makes it easy for your customers to purchase whatever you're selling.
Selecting the best one that will speak about your business is essential. A theme that is organized and logically organizes your shop. This guide will help you choose an e-commerce WordPress theme that will work to the advantage of your shop and provides everything you require to make more sales. Let's get started.
What are WordPress E-commerce Themes?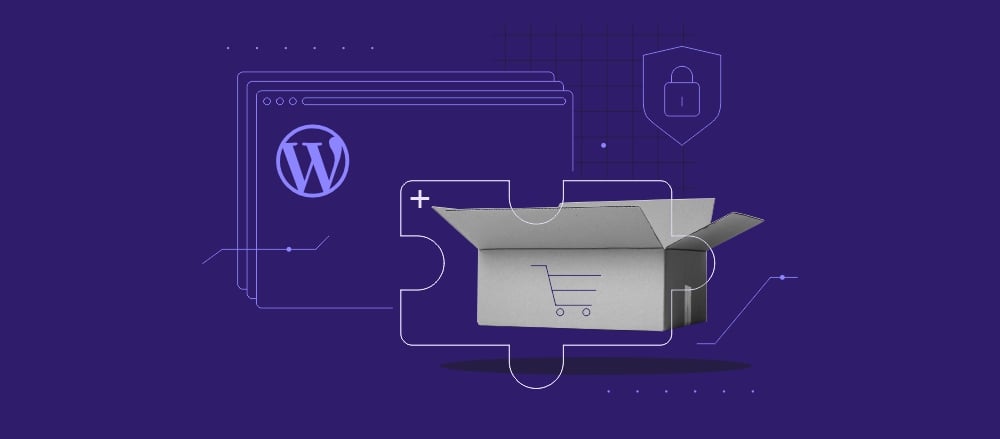 A WordPress E-commerce theme is an e-commerce store design that companies have built and installed on their eCommerce sites to ensure a positive customer experience.
What are the Benefits of WordPress E-commerce Themes?
There are countless benefits of WordPress ecommerce themes. Let's take a look at some of the most crucial ones.
1. Exceptional E-commerce Themes
Themes are essential to control the layout of a website's sidebars, locations, etc. A visually appealing design is more attractive to customers than the standard one. Thus, it would help if you took your time when choosing a suitable theme. The WordPress themes come with features ideal for an online store that offers various customization options, a user-friendly interface, and a completely adaptable design.
2. Excellent Security
The website for e-commerce, in contrast to the other sites, requires a complete security system. Online retailers have sensitive information such as customer information, payment details, and login credentials. Secure websites for online shopping can ruin the trust and credibility of your brand among customers. Your e-commerce site will benefit from a solid security solution using WordPress. It is possible to ensure the security of customers' data and provide the most incredible user experience by using WordPress CMS to its full potential.
3. Easy to Use
WordPress efficiently manages e-commerce site content that companies create. It is an excellent tool for businesses to create designs, design websites, and modify and update content. It's easy to upload the content. All you have to do is select 'new post' and type the contents into an area. Furthermore, editing content is also a straightforward procedure. For novices, creating an online store with WordPress is the most efficient method to manage a shop. There is no need to construct your online store from scratch. Furthermore, you won't be restricted to an externally hosted site.
4. Customized Solutions
A content-rich sidebar with widgets, a blog template, and a massive header with navigation could be found on an average WordPress eCommerce website. WordPress is a simple-to-use developer platform. Creating an eCommerce website is easy and allows you to design an original design that matches your needs. WordPress offers more options to customize the design, layout and design. In addition, widgets designed for WordPress eCommerce are customizable. Increase the chances of turning visitors to your website into customers by creating an attractive, customized online shopping cart. Your online store can be set up to display categories, shopping cart groups, price ranges, new products, specials, contributions and other components.
5. Cost-Effective
With WordPress, it is possible to establish and expand your online presence for your large or small online store. It's free and open-source, which can assist in the creation of your online store. Its WordPress features are simple, and it is easy to find professionals using it. There are times when prioritizing your business's core activities is more important. Moving your online store operations to an experienced e-commerce site developer is possible in these instances.
Why Do We Need an E-commerce Theme for WordPress?
The first thing customers will see before buying is the design of your store and its user-friendliness. Thus, selecting an eCommerce theme that offers an excellent user experience, which translates into an increase in sales, is vital. Additionally, a well-designed and well-designed piece helps build the brand's identity as well as contributes to gaining the trust of consumers. Thus, a functional and up-to-date theme is essential to offer our customers the best shopping experience and guarantee low bounce rates. The mere presence of a piece will only give your customers the best experience for users with a functional website.
Top 5 WordPress E-commerce Plugins
Shopkeeper
Shopkeeper is focused on e-commerce first by prioritizing conversions and sales for their store. You can draw customers with an extensive product page with longer-form content, reviews images, and similar products. Shopkeeper is an excellent choice for novices and those who wish to save time creating their websites before selling their items. It comes with pre-designed designs for your homepage and individual product pages, meaning you don't have to think about programming. 
Automated updates take the hassle out of maintaining your site. With drag-and-drop page creation and various stylistic tools, Shopkeeper gives you a simple way to design the online store you've always wanted. There's even an inbuilt space to host your portfolio and blog. If you ever have to switch off buying options, for example, if they are not having stock available, then Shopkeeper comes with the Catalog Mode that lets you quickly turn off and on the possibility of making an order. 
Your site remains active within Catalog Mode, and users can continue browsing your descriptions of products and items and browse your blog. With a responsive and fast-loading style, this ecommerce WordPress theme provides the foundation to create a premium shop. For $59 for a basic license, it has everything you need to wow and convert your site's visitors.
Flatsome
Flatsome's style is focused on making online shopping more accessible to users who are on opposite sides. That's why Flatsome is the most popular WordPress Theme on ThemeForest. Its flexibility makes it simple and extremely practical for those who need to make quick changes to your website, list new products, or even complete a redesign. Flatsome's designs are easy for users to use, and they make regular updates to keep things up-to-date. There are plenty of choices. With more than 300 layouts available for customizing, it has fewer functionalities than Divi and Astra. The good thing is that even if it's a simple website, Flatsome will do most of the job. Its fast loading speeds and simple design ensure an excellent user experience. Flatsome makes it simple to manage your website, whether you work it yourself or let someone else take care of it. 
Flatsome claims you don't require technical knowledge to make the most value from Flatsome's theme with the responsive Live Page Builder and a vast library of customizable building elements.
Porto
Porto is an e-commerce-specific layout with over 20 pre-made demonstrations to help you create your website. It also divides the design options into different niches, making it simple to select the one that is right for your business without searching through endless designs. Many Porto designs look identical, so if you need something distinctive, the method may not suit you. But, the techniques it uses can provide any website with a practical and clean layout suitable for any industry that uses e-commerce. It is possible to tailor your website to the products you sell to make your design consistent with your brand. By allowing you to customize headers and images, a quick product overview, and a page layout, you'll have everything you need to make your listing be noticed. 
Porto provides six different variations of detail pages for products to ensure that your customers have the best perspective of your items and offers a vast collection of documentation and responsive support to assist you in getting your website online ASAP. In terms of conversions, Porto's SEO-friendly design helps search engines notice you. Additionally, visitors will be drawn to your website with a user-friendly, well-organized format. Porto can even be Retina-compatible, meaning you'll be capable of showing high-quality images. For normal licensing, purchase the theme from ThemeForest for $35.
Astra 
Astra is among the most well-known WordPress themes that aren't primarily e-commerce-related. It integrates with various page builders, including Elementor, and includes many features that improve performance design, layout, and more. Even in its free versions, you will get everything from responsive and custom designs to integrated SEO. The genuine excitement begins when you upgrade to the Pro version of the website. The Pro comes with all the online shopping features unavailable in your free edition. 
With Pro, you can help make shopping online more convenient for your clients. You can set up specific features such as endless scroll, a dropdown cart quick look, a sales bubble style, and much more. You can also use various options for galleries to make an extensive portfolio or catalog.
Astra Pro also lets you make a unique appearance for your online store WordPress website by creating customized headers, footers, and pages with 404 errors. It also allows you to display conditions that will enable you to create customized layouts across the entire site or on one page. Additionally, you have a variety of colors and typography options.
Halena

Halena is ideal for people who are looking for a straightforward shop. It comes with various pre-built templates that only require a little lifting to get your store up and running. Although it's pre-built, Halena has a significant quantity of customization. It is possible to add progress bars, custom pricing tables, milestone counters, change buttons, and even incorporate calls to action throughout your website. 
It's a great idea to integrate the Google Maps feature if you have physical locations so your customers can find you. For just $59 for a basic license, Halena does all the complicated work for you.
It also comes with WPBakery Page Builder and the drag-and-drop editor for content that makes it easy to build a website. Although it is easy to use, Halena still offers features such as the sophisticated AJAX filter to ensure customers can locate products with only a few clicks.s.
Conclusion
This is our top list of the entire twenty eCommerce WordPress themes. Pick one of them and set your site with a high-quality website. Each one is unique and sets it apart from the other. Therefore, you should carefully review them before deciding which one best suits the requirements of your eCommerce site.
Also Read