For businesses, it's vital to carry out periodic and regular maintenance on equipment and assets to ensure that they are running at their best. Additionally, it helps to avoid expensive repairs caused by unexpected equipment malfunctions. In unplanned downtime, equipment malfunctions can affect your business operations and negatively impact your profits. Preventive maintenance measures help your company operate smoothly with the least effort.
Creating a top-priority preventive maintenance checklist for all assets and equipment necessary for daily operations is essential. There are two kinds of preventative maintenance classified: "preventive" and "scheduled."
What is the Preventive Maintenance Checklist?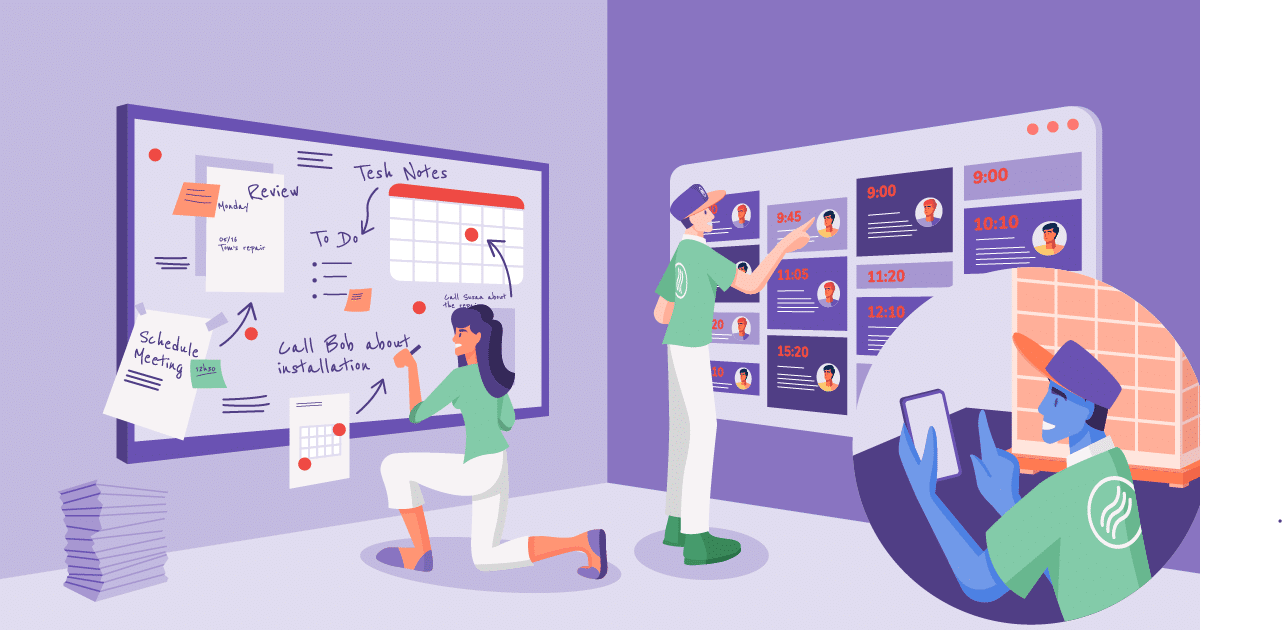 A preventive maintenance checklist outlines the tasks your technicians need to finish during a check-up. It must comprise the task-based on time (routine) or condition-based (non-routine) tasks, which will ensure that any issues are identified and addressed. A preventive maintenance program can detect and avoids costly and possibly hazardous issues in the future. It is routinely and regularly done on physical assets to decrease the chance of failures to equipment and unplanned downtime for machines that could be expensive for maintenance teams and facility managers.
A successful preventive plan follows the most recent available information and insights typically using CMMS software. The preventative maintenance program is carried out when the equipment operates to avoid unexpected breakdowns. The entire process includes taking the required precautions and steps to prevent incidents or equipment malfunctions from occurring before when they occur. The whole process aims to avoid equipment breakdowns before it happens and decrease the chance of accidents.
In the end, taking specific measures to reduce the risk for your company means that your employees and you can concentrate on improving what is already working instead of fixing the broken. Let's check the benefits.
Benefits of Preventive Maintenance Checklist.
The benefits of preventive maintenance let you plan maintenance tasks that will cut costs and boost your efficiency over the long run. Prevention-based maintenance helps keep the equipment and assets in good working order, ensures a high-security level for your employees, and can help you avoid major and expensive repairs down the road.
There are numerous benefits of performing preventive maintenance on your company, for example:
Preventing the unexpected downtime of equipment and reducing the chance of expensive repairs.
Finding and fixing any potential issues with components or systems before they become critical malfunctions.
Offering protection for your business in terms of production quality and quality assurance.
That's why we've made the top 5 ways preventative maintenance can assist in reducing downtime in 2022. Let's have a look.
Top 5 Ways Preventive Maintenance Checklist in Reducing Downtime.
Creating checklists is based on using data and best practices and adjusting them to meet your company's requirements. It's not necessary, to begin with, scratch. Here are some suggestions for creating the PM checklist:
Create a clear objective by involving the right kind of people in the process
It's helpful when you rely on your employees to use the equipment properly; therefore, thorough training is crucial to avoid the possibility of shut-downs caused by operators. It's not just about making time to wash and inspect equipment in your diary. Companies need to prioritize the education of their maintenance employees since they are the primary customers of their system. Regularly scheduled maintenance, including tests and inspections, will save companies time and money in the long haul. It must be a holistic approach in which every employee is involved.
The staff must invest fully in creating the program to succeed in preventive maintenance. You have to tailor your message specifically to the person's particular requirements to do this. If the person is a tech expert, talk about how PMs ease the burden. Your Maintenance manager and supervisor can give you valuable information about the tasks required for every asset, as will specific technicians in the senior ranks.
Additionally, it is essential to incorporate your Maintenance Planner into the discussion because their primary goal is to schedule maintenance tasks, so you need to create a PM checklist.
In the beginning, you'll need to determine precisely the goal you're trying to achieve. Examining your current maintenance information could be a great start.
Some potential goals might include:
Improving safety
Reducing maintenance costs
Increasing equipment uptime
Reduces the frequency of errors
Improving schedule compliance
Minimizing production rejects
Your goals could include several things because some will complement one another.
Make a note of your assets by recording their photos and videos in their present condition.
Specific checklists cover many assets, while some might be specifically designed for special equipment.
Whatever the case, you'll need to select investments with the highest priority and systems in which a checklist will have the most significant impact.
These could include:
Systems and machines which are essential to your process
High-risk assets
Assets that are subject to state and federal regulations
In general, it is best to concentrate on a few assets before extending to other facilities in your facility. In this way, you'll have the chance to "test drive" your checklist to gauge the impact it will have before rolling the checklist out across another asset. It isn't necessary to rely solely on text to explain the tasks on your list. Images or diagrams of equipment and its components could aid in making your checklists as user-friendly and straightforward as possible.
Properly audit your equipment & inventory list regularly
What's the use of having an inventory room stuffed with parts or types of equipment that are no longer in use?
A periodic review of the maintenance inventory will ensure that you don't store components for equipment that is no longer being used or keep spares that are superseded in excess. One of the longest-running aspects of establishing the preventive maintenance plan is exploring a building and launching an inventory of the proper equipment.
However, creating the right maintenance program for your vital equipment operation is crucial. It's impossible to make a strategy to maintain your equipment if you do not know precisely the equipment you own. It is essential to note down equipment's make/model, serial numbers specifications, asset identification numbers, and fixed areas to accomplish this task. The more information you get about every piece of equipment or asset, the more accurate.
Then, capturing the current state of the equipment can assist in prioritizing the importance of a preventive maintenance program. If you're clear on what you're required to do, it is essential to record your equipment and the condition of your business in the present. When equipment is damaged and components are replaced, many maintenance teams don't know exactly what's happening on their premises, so conducting an exhaustive audit will make it easier to follow this process. In addition to keeping track of every item, like its model and the serial number. It is also necessary to describe the parts used for replacement and the anticipated or previous downtime, the average response time for repairs, and expenses associated with keeping it.
When you are putting every item that you list, you should be as precise as possible without creating an overwhelming text block for your employees to read.
Have clear security steps & instructions for checklist items
Maintenance procedures that preventative maintenance should comprise:
Standard operating procedures (SOPs).
Safety/lockout procedures.
Estimated time required to complete work of care.
The preventive maintenance procedure can be determined by analyzing previous corrective experience or by reference to the manuals of the manufacturer, as well as documented industry guidelines. There could be instances that preventive maintenance is timed in run-time times, but triggers that rely on meters are more suitable for other equipment. Alongside the procedure, it is also necessary to make a maintenance checklist to ensure that all maintenance procedures have been carried out consistently with the system.
Once you've identified the steps you'd like to finish in each item, it'll come time for you to write your checklist together. Everything on the checklist must be written to inform technicians of what they're required to do and how long it'll take. Additionally, the items must be placed in a sensible sequence. Alongside the list items, you should include space to respond, depending on whether your system is a pass/fail method or a flexible style.
Make a separate list of every system or asset you wish to check. The list could include an entire structure or process in certain instances, while others could be specific to a machine. When you're putting together the PM tasks on your list, ensure you are aware of any security measures that have to be in place.
Always keep an eye on the changing trends and make changes per your checklists' results
Companies are constantly evolving, and the equipment they use. In this regard, it is crucial to review the outcomes of a preventative maintenance plan and modify it as necessary. It is also possible to consult with consultants to evaluate and adjust your preventive maintenance plans. Like every new maintenance procedure, you'll need to monitor the outcomes of your checklists when they're used. In time, you could discover that you must remove or add items to the list, alter the time it takes to finish, or train your staff if they show indications of whipping.
When you gather information from a couple of sources, you'll be able to make changes to build an effective and long-lasting process. The concept is to be adaptable and concentrate on constant improvement. Another method to ensure that your checklist for preventive maintenance is efficient is by making it portable.
An asset management software can assist you in digitizing existing checklists and even creating entirely new ones. The lists can then be downloaded, completed, and logged using a mobile device and are extremely useful for technicians at work.
Conclusion
Each step on this list is intended to assist you in finding the best way to cut down on unplanned downtime for machines that could cost a lot for maintenance personnel and facilities managers. In no way is it doubtful that creating and implementing a preventative maintenance plan requires time and effort. Once installed and with staff educated to use it, the advantages of automated maintenance surpass the cost of urgent or reactive care, which can cause unexpected downtime, equipment replacement, and disruptions to the operation.
Read More
• 5 Best Strategies to Grow ARR of Your SaaS Business