Once, Marlyn Munroe said,
Although I've had a calendar, I've never been on time.
If you identify with Marlyn, you might want to give a smart calendar app that promotes time management a try. The need to repair upended workdays is keenly felt in 2021 when routines return to regular and work moves outside the home.
Fortunately, the top calendar apps for 2022 help you organize your entire lifestyle in addition to tracking dates. By taking proactive steps to handle your schedule's loose ends and swapping them out for useful routines, they assist you. Everyone who wants 2022 to appear more organized deserves a break. We are aware that not everyone makes the same use of their calendar. Some people do not mark their friends' birthdays, and most are not preparing for some sacrosanct MBA exam.
However, Any of the following uses for your calendar are possible.
For scheduling projects (such as software, marketing, etc.) at your business or startup
Keeping a record of your actions and events
Automated scheduling for meetings to make them easier
Increasing one's own productivity
Organizing labor for a living
Working together with friends or coworkers
Let's search for the best calendar software for you, one that completely addresses your concerns with timing, productivity, or forgetfulness. Here is a selection of calendar apps that are practical and suitably meet your demands.
Top 4 Free Calendar Software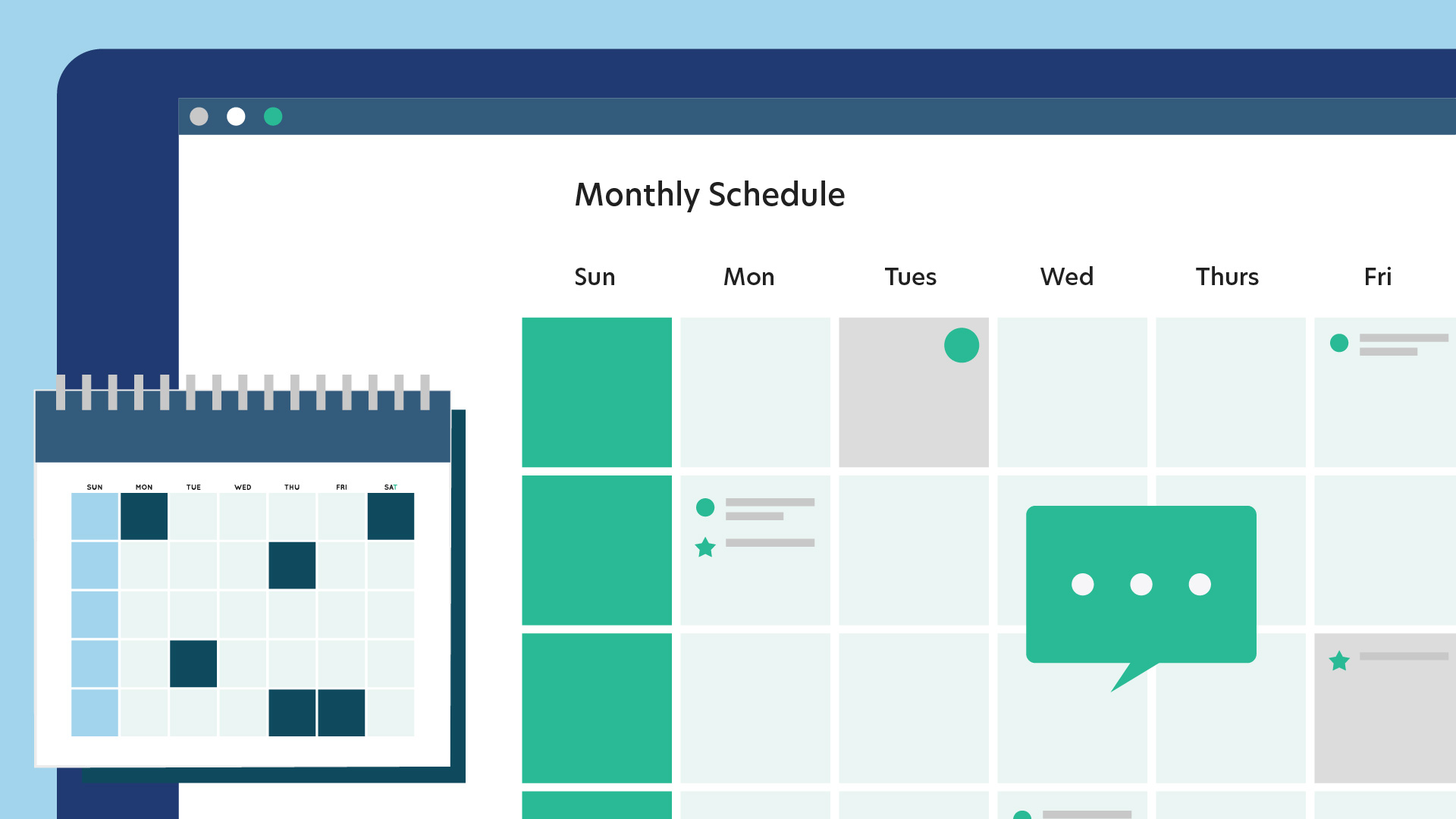 ProofHub
One of the most productive calendar apps is ProofHub, especially when working in a group. The manager's job is significantly simplified because they can see everything that is crucial in a single window, including the week's responsibilities, impending milestones, and who is working on what.
Managers may develop precise plans and constantly be on top of the distribution of work in their projects by using this neat calendar view. Even at the eleventh hour, a deadline is not a surprise, and everyone on the team has a well-planned day of work.
The calendar is one of the many apps that ProofHub offers, to be completely honest. It resembles a cockpit for managers with numerous beaming buttons for total project control. The flight plan mechanism is the calendar.
Three aspects of ProofHub
Planning a Project Timeline – The calendar is a simple place to enter your whole project timeline. Managers can add milestones for critical dates, monitor the timetables of the team members' specific activities, and get a bird's eye view of the project's development.
This gives the project plan structure and also breaks down the details into manageable chunks that are simpler to understand. You're less prone to lose sight of deadlines or misplace tasks.
Automation of the calendar – Repetitive tasks can be automated. There is no need to manually plan the same meeting every Thursday or to ask team members to share updates on a daily basis. When a deadline is getting close, the automated reminders feature alerts you. It eases last-minute stress for project leads and managers.
Tools for Integrated Management: ProofHub provides many project management tools integrated with the calendar to make the manager's life easier.In essence, a clear calendar view is necessary for all work deadlines, weekly sprints, and three-month marketing strategies. You can handle project communication and information exchange side by side as you create intricate plans for the project.
Pros:
Users may view call calendar information for all projects in one location, maintain events, tasks, and milestones organized in one location, and more.
Users have more control over their schedules and can set up automatic reminders for occasions and milestones and repeat occasions and chores.
Cons:
Users are unable to view their personal calendars since the organization uses the same calendar view.
Google Calendar
When it comes to cross-platform access and personal and professional planning, Google Calendar is the industry leader. Your event data may be moved anywhere thanks to the app's seamless online and mobile platform functionality.
Google Calendar is the first tool that comes to mind when you want to schedule a client meeting or register for a LinkedIn webinar. It includes a huge integrations library and the incredibly helpful ability to create numerous color-coded calendars in one location.
Features Of Google Calendar
Easy Integration – Sync, your events with hundreds of well-known productivity applications like ProofHub, Trello, and Zapier, are the top three features of Google Calendar. Even if the integration you want is not offered, you may easily export all of the calendars as iCal files.
Calendars that can be shared – Calendars can be readily shared with other users or made public to share events, which makes group planning simple.
Google Calendar provides a feature-rich API for creating custom programs and applications that can easily import data from your Google account. It's excellent if you need to increase the calendar's functionalities.
Pros:
Convenient, responsive design
Easy to regulate numerous calendars
Proposes a lot for free
Cons:
Lesser number of advanced features
Weekly view can get cluttered
Any.do
Any.do's task list, calendar, and grocery list tools can help you effortlessly plan your "doables" if you wish to break your procrastinating tendencies or fight forgetfulness. The app has been intelligently designed with Natural Language Processing capabilities to help create an excellent user experience. It doesn't just look great, either.
If you like the Apple Calendar, this app provides a clear improvement with comparable but improved functionality. You can create extensive plans using the calendar's ability to incorporate location, notes, photographs, and users. Additionally, you have the choice of maintaining a beautiful widget directly on the home screen of your smartphone.
Features
The app's user interface places a strong emphasis on usability and agility. With minimal finger movement, you can easily add new events or complete tasks. The user is presented with a stunning interface as a result of the colour scheme and UI components.
Intelligent Design – The software is equipped with NLP tools that can extract programming hints from sentences written in everyday English. A reminder will be automatically generated for the specified day and time if you type "Make a reminder for 2 pm next Tuesday."
Rich Data Collection – There are many different ways to enter data for each task, calendar entry, and shopping list. To keep your plans completely detailed, you may create tags, groups, lists, timers, alarms, and so much more.
Pros:
An attractive, intuitive interface
Excellent project management and daily scheduling software
Cons:
Plan only for the next seven days.
Free version only includes a few features.
Conclusion
Personal and professional success is characterized by planning and time management. Our calendars now include everything from meetings to grocery lists and everyday tasks that all help you prepare better as a result of our increasingly digitized existence. If you're a calendar slave like me, these top 3 calendar applications will give you more options than just planning your workweek. At the end of a busy day, you can streamline your activities, maintain team productivity, and save time for your favorite pastimes.
By choosing the calendar software that you like the most, you can start clearing the clutter from the zillion things you need to accomplish this week!
Read More