In a society characterized by openness, a business makes its plans for strategic planning playbooks, playbooks for short-term and long-term objectives and financial results. The key metrics available to all employees improve departmental performance visibility, encourage better information exchange, and boost morale and motivation.
Clear, thoughtful, and precise internal communication strategies help employees understand the decision-making process at the top level.
This improves internal motivation, company pride, and the advocacy of customers and products. It encourages teams within the company to enhance procedures to make them more efficient and adaptable. Establishing a culture of openness is more challenging than done, but the reward is worth the effort. But do you have the right tools to foster Transparency in your business?
What is Workplace Transparency?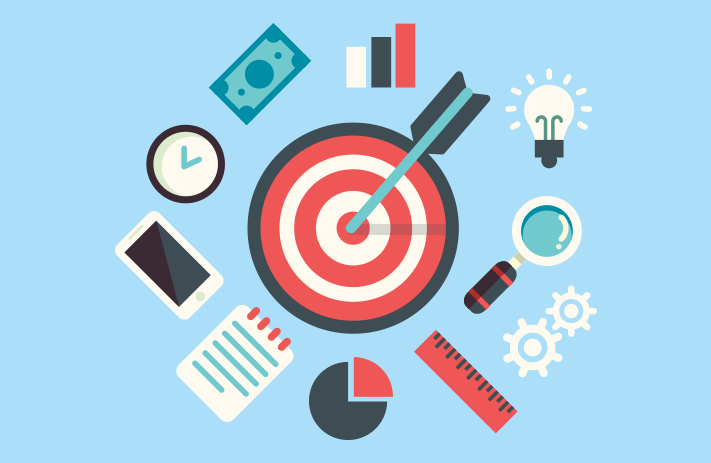 In its basic form, transparent workplaces encourage open and honest communication between leaders, managers, and team members. The objective is to establish an environment that facilitates the flow of information between teams and individuals.
Managing workforce resources and resource planning means being open and transparent regarding resource allocation strategies and giving insight into the management's decision-making process. It's a continuous process that, if maintained, will significantly affect the success of an organization. Let's have a look.
What are the Advantages of Transparency in the Workplace?

Becoming transparent to your staff and customers will help you make your company a more productive environment and allow you to provide superior products to your customers.
Project Transparency in projects is vital for a variety of reasons:

Setting Standards: Becoming open about a project creates expectations for the team members. It also helps them know what they are expected to do and when they should give their work to other team members.

Increased Productivity: If an organization has an environment of Transparency, and everyone is aware of the status of the various items on a given project, it's much easier for everyone to work and boost their work efficiency.

Improved Focus: Transparency can also increase the direction of a project since team members can hold each other accountable and on the right track throughout the project. If one individual begins to wander from the project's goals, other team members can help them correct the issue.

Building Trust: Transparency creates trust in a group since everyone knows what team members are up to at any given time and can trust the other members enough to share details within the team.

Top 7 Easy Ways to Build and Implement a Project Transparency Plan
1. Get Involved with your Customers with Insight.

Customer satisfaction is the top priority for many executives at the C-level. Teams can establish deeper relationships with customers if they access the voice of the consumer (VOC) research and customer stories, product reviews, and request for features. Business leaders who are honest about customer feedback and promote the sharing of survey results across departments make the company responsible to their customers.
If employees share actual use scenarios using tools for visibility, such as Smartsheet portals, they can increase awareness of real-life stories demonstrating product benefits to customers. If the customer's testimonials and quotations are centrally stored in a portal, customers will be notified when new success stories from customers are released.
Exposure to these resources could enhance employee appreciation of customers' experiences and provide them with an array of examples that illustrate the impact of a service or product in real-world situations.
2. Discuss the Necessity for Transparency.
If you plan to increase Transparency in a project, discuss with your colleagues why you think Transparency is necessary.
Engaging with your colleagues about the need for Transparency and how you intend to improve the results of your project through Transparency can help you align your goals with theirs and improve your effectiveness.
Discuss how the lack of Transparency during the past hindered the project's success, or discuss your positive experiences with transparent methods that can boost your arguments.
3. Join Teams and Access Essential Sources.
Smartsheet portals enable workers to locate valuable resources without hunting for coworkers to get more details. In addition, the team can establish connections with other stakeholders and get immediate access to the data required to accomplish their work. For instance, a Human resource (HR) department could make a portal available to everyone to access essential information, including request forms and employee benefits documentation.
Furthermore, the portal may contain sections that display crucial links and exits managed by other departments, forming an information network. The HR department could connect to the product team's portal to keep track of upcoming product launches, new features, and launch dates. Include access to pertinent documentation and valuable hyperlinks; you'll have one central place to access the most current information about your product and digital assets.
These specifications will assist marketing and public relations professionals produce accurate, consistent, and engaging content regularly.

4. Reduce Platform Fatigue
We've all experienced situations where reports and other information are hidden or challenging to locate. It's not uncommon to find data hidden in file sharing, email or storage systems, messaging applications, and other collaboration tools. While it may be frustrating for some, using several software platforms that are not connected to crucial workflows could waste time and raise executives' alarms.
An article in the latest Forbes article stated that switching platforms for unstructured work tasks eat up 32 days of productivity yearly. Unstructured work relies on various platforms, including spreadsheets, email word processors, project management software, and collaboration applications, where information disarray often results. When the work platform management is compatible most popular software that employees have access to, connectivity is improved, and fatigue from the platform can be reduced.
Smartsheet, for instance, integrates with over 60 of the most commonly used software, such as Jira, Salesforce, and G Suite.
5. Combine Real-Time Information with Everyday Work
Live data displayed on live dashboards are an excellent way to monitor your team's effectiveness and affect customers' experience. Seeing the critical performance metrics (KPIs) allows people to perform more quickly. Transparency in performance metrics provides the individual contributors an overview of health, whether managing a website or delving into sales numbers.
Employees can incorporate learning into their plans for work. Real-time, readily available metrics will also decrease the need for data from anecdotes. It is also an effective method of applying evident pressure to improve accountability.
Instead of relying on anecdotal evidence or outdated data, users can access benchmark metrics before evaluating a hypothesis with confidence that the data are current and accurate.
6. Implement Flexible Solutions that can be Scaled
A scalable solution helps to keep consistency intact and lowers the learning curve when changing and implementing processes. It also reduces the amount of platform chaos and helps align internal messaging. Let's say your marketing department is using an agile software or product that is a hit with people and makes them more efficient as a group.
Can you roll out similar solutions to teams in the same area, like demand generation, customer service, and sales enablement?
Mod Pizza's use of Smartsheet Control Center perfectly illustrates how to grow and maintain a software platform to track operations KPIs for store openings. Control Center empowers them to make global changes throughout every project, ensuring their processes are in line.
7. Treat Employees like Investors
Any successful event can boost the business if managers treat employees as shareholders. However, the openness about significant losses can, at minimum, help prepare employees for the changes that are to come. Continuously updated information on financial health, long-term and short-term plans, and engagement with customers can assist them in determining the company's road to success.
Certain C-Suites share this information during their quarterly all-hands gatherings. However, the task of keeping employees informed is difficult. Making sure that all employees have access to video slides and presentations at the end of company-wide meetings is a good step in the right direction and also allows employees access to a live dashboard of business statistics.
However, how can they better understand what their employees think of the in-depth presentation?
A portal that allows employees to submit feedback can help employees feel valued and respected. When managers interact directly with employees' questions or feedback, they show Transparency.
Conclusion
In all industries, Transparency and visibility are essential to fostering openness and Transparency while empowering employees to stay on top of corporate initiatives.
They can gain insights into product development, customer feedback, helpful information, and KPIs.
Smartsheet Control Center and Smartsheet dashboards can assist people within organizations, both small and large, create significant connections between their work and, most importantly, to one another.
Also Read